Posted on
ULP poll doesn't reflect what is really important to the people – Luzette King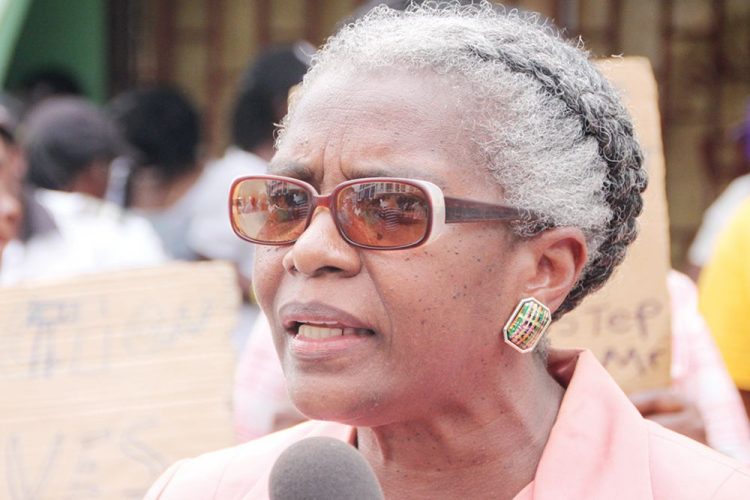 The results of a poll recently conduted by the Unity Labour Party (ULP) reflect what is important to the ULP, not to the people who were polled.
This is the view of social activist Luzette King, which she shared SEARCHLIGHT on Monday, while on the picket line outside the Milton Cato Memorial Hospital (MCMH).
At a recent press conference, Prime Minister Dr Ralph Gonsalves said that the poll, conducted by Caribbean Development Research Services (CADRES) and paid for by the ULP, revealed that the key issues that would influence the way a person votes are the availability of jobs, cost of living and crime.
Gonsalves said only three per cent of the 963 persons polled are influenced by health care, while nine per cent are concerned with good governance.
But King has dismissed the results of the poll, saying she believes the numbers represent what is important to the ULP and not the people who were polled.
"I believe that is the ULP's totem pole of interest, not the public's," said King, who stressed that she also does not believe that most Vincentians prefer Dr Gonsalves as their leader.
King added that, in her opinion, the recent boast on radio by hospital administrator Grace Walters and director of Special Projects in the Ministry of Health Audrey Gilkes-Gittens about the hospital's "state of the art morgue" was insensitive, as it came so soon after the demise of social activist Oscar Allen.