Posted on
Prominent businessman to be laid to rest tomorrow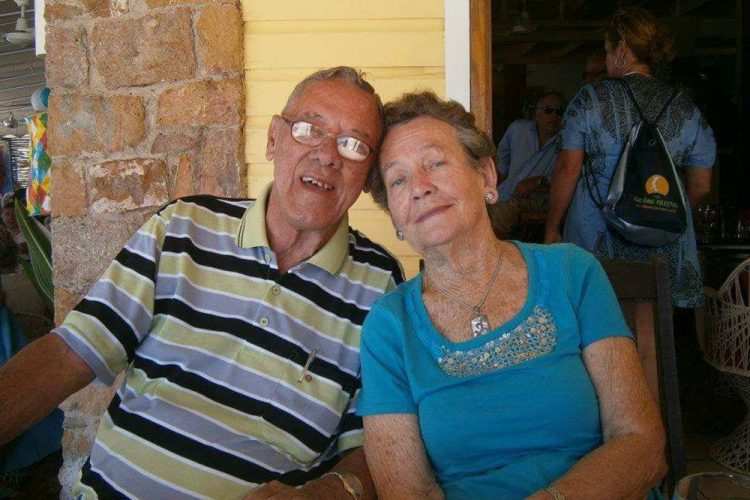 Prominent businessman Robert "Bob" Haydock will be laid to rest tomorrow, after a funeral service at the St Paul's Anglican Church in Calliaqua.
Haydock, managing director of Haydock Insurances Ltd, died on August 10 at the Milton Cato Memorial Hospital, after a brief illness.
Robert Otway Haydock was born on February 18, 1932 at Carriacou, Grenada. He attended the Grenada Boys' Secondary School from 1941-1947. In December 1947, he spent Christmas in Trinidad & Tobago with his family, who had recently migrated there, and he missed the boat to return to school.
As fate would have it, a few weeks after he missed the boat, 15-year-old Robert got a job in Trinidad at Barclays Bank, an organization with which he would be associated for the next 38 years of his life.
He worked for Barclays Bank throughout the Caribbean and served as a branch manager in Jamaica, Montserrat, St Vincent, Barbados, Grenada and St Lucia. He retired as branch manager of the Jeremie Street, Castries, St Lucia branch on August 1, 1985.
On retirement from the bank, in September 1987, he founded Haydock Insurances Ltd and was chair and managing director up to the time of his death.
A keen sportsman, Bob represented SVG at basketball, soccer, tennis, table tennis, golf and sailing. In 1969, he became a charter member of the Rotary Club of Montserrat and he served as a member until Barclays transferred him to St Vincent in 1971.
In 1971, he became a charter member of the Rotary Club of St Vincent, serving as treasurer for the first two years. He was president of this club in 1973/4 and subsequently served on the Board in every capacity. He was awarded a Paul Harris Fellowship by the Rotary Club of St Vincent in 1987. He was a member of the Rotary Club of St Lucia from 1981-1985 and served as their sergeant-of-arms for two years. In addition, he was sergeant-of-arms of Rotary St Vincent for numerous years, in which he served wholeheartedly. He also held a 100 per cent attendance record.
Haydock served as the vice-chair of both the National Commercial Bank of St Vincent and the Grenadines and Rabacca Farms Ltd from 1987 to 1991, when he declined further nomination.
In the Queen's 2014 New Year Honours list, he was appointed an Officer of the Most Excellent Order of the British Empire.
He is survived by Noreen (née Hazell), his wife of 61 years and four children, Kim, Robbie, Kathy-Sue and Mandy. A fifth child, Ian, died 35 years ago in a plane crash.
Tomorrow's funeral service begins at 2 p.m. and burial will take place in the churchyard cemetery.