Posted on
VINLEC awards scholarships, bursaries to eight students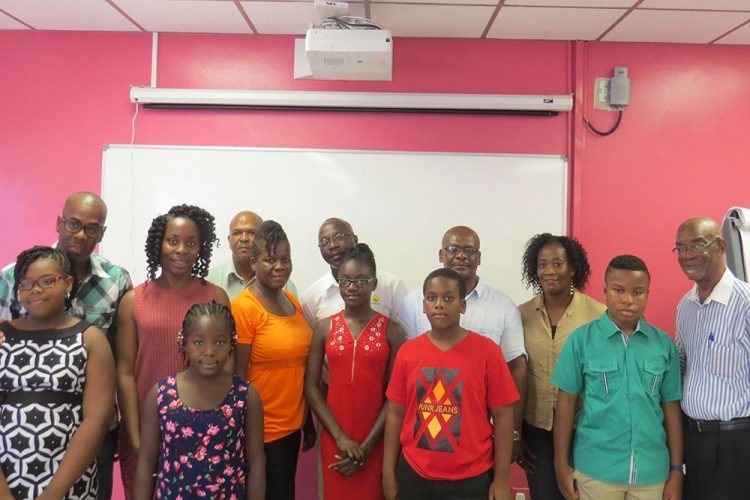 Five children have been granted scholarships under the St Vincent Electricity Services Education Awards programme for the academic year 2017/2018. In addition to these scholarships, VINLEC awarded bursaries to three other students.
VINLEC's Education Awards programme was established in 1984 to provide financial and moral assistance to children of employees, in an effort to help them reach their greatest potential and prepare them to participate in national development.
This year's awardees are Annique Patterson, Khadija John, Fiaya Linley, Ronece Robertson and Ethan Lewis. They will be provided with $1,200 EC dollars annually, for a period of five years, to assist with school related expenses. The one-time bursaries are valued at $200 each and have been awarded to Earlron Nimblett, Kiera Rodgers and Rodisha Trimmingham.
Speaking at an orientation session for the children and parents on Friday, August 4, general secretary of the National Workers Movement Noel Jackson congratulated the recipients and encouraged them to embrace every opportunity for learning. He said that they should always strive for excellence, noting that success requires discipline. According to Jackson, parents have a critical role to play in the development of their children. He appealed to the parents to put themselves in a position so they can help maximize the opportunities presented to the youngsters.
VINLEC's Human Resources officer Mignan Providence encouraged the children to study hard and strive for excellence, noting that this is one sure way to success. She called on the parents to continue working with the children, as they did for the primary school exit examinations. Providence said that VINLEC was pleased to provide support for employees and their children.
There are currently 29 children enrolled in the programme, 25 at the secondary level and four at the tertiary level. Since 1984, a total of 204 students have benefitted from VINLEC's Education Awards programme.