Posted on
Luke Kids Club promises action packed summmer programme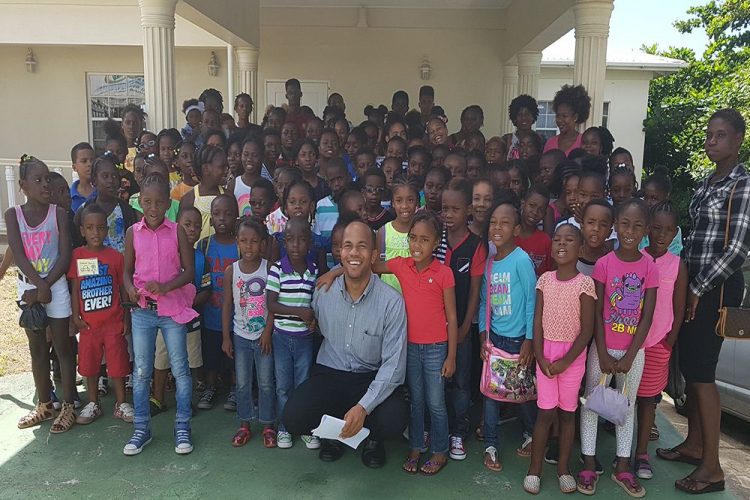 With a theme of "Countries of the World", the seventh annual Luke Kids Club promises to be action packed.
This is the belief of programme founder Luke Browne, which he shared while addressing participants during the opening of the summer programme.
Browne noted that, over the years, about 1,000 children have passed through the summer programme.
"In fact, we have almost had 1,500 children," he stated.
Browne told the children present that summer programmes are important for them to learn new and interesting things and forge new friendships.
"You also stay out of trouble. When some of you are home by yourselves, you might be troublesome and when you are home by yourselves you might be involved in some mischief. But when you are in the summer programme, you learn new things, you make friends and you stay out of trouble and you grow up to be better boys and girls," he stated.
According to Browne, the kids club is divided into juniors and seniors, with the juniors being children from age four to 11 years and the seniors being children 12 to 15 years or older.
Children can expect to learn about several countries, including: Brazil, Jamaica, St Vincent and the Grenadines, United States of America, Japan and Russia.
He also noted that some the senior participants would make visits to the embassies of the countries they are studying.
Browne explained that participants' brains would not only be nurtured, but their bodies as well, since there would be numerous physical activities.
Luke's Kids Club will run from August 7 to 25.(CM)