Posted on
Nothing is wrong with detours – Allen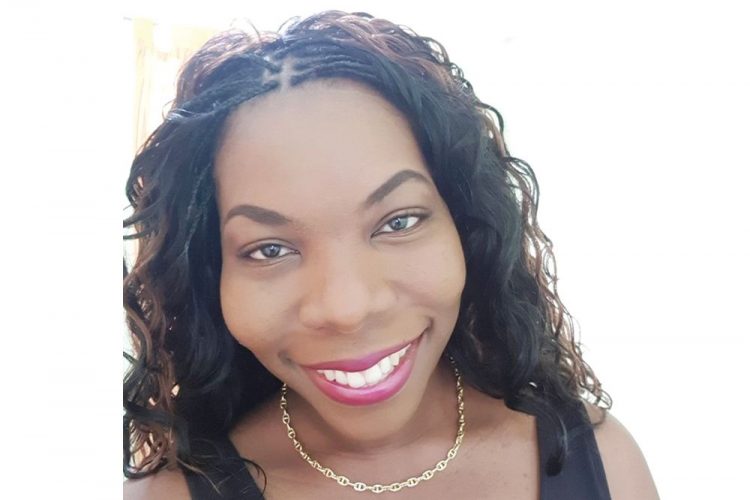 We have all asked ourselves if what we are doing is what we are destined to, either because we're not happy, or because we are yearning for something more fulfilling.
Second runner-up in the Miss SVG 2004 pageant, Janelle Allen, says we do not need to be afraid to change our direction in life at any point along the way.
"Nothing is wrong with detours, nothing is wrong with multiple attempts at completing a degree; nothing is wrong with changing majors or areas, two or three times, because sometimes where you are at 18, your perspective at 29 is completely different and you realize that your calling is different."
Allen, captured the Best Interview title in the Miss SVG 2004 pageant before being named the second runner-up. After the Miss SVG pageant, she went on to represent St Vincent and the Grenadines (SVG) at the Miss Ecstasy pageant in Anguilla.
Allen, who is now the deputy dean of the Division of Technical and Vocational Education at the SVG Community College, says that her experience in the Miss SVG pageant was very rewarding.
She speaks of being a very shy individual growing up and how entering Miss SVG helped to break down some of the walls she had built around herself. Allen notes that she was on the chubby side as a child and was always teased about that.
She says, however, she always wanted to enter the Miss SVG pageant and she didn't enter for the scholarship, because they didn't know about the scholarship until they were well into preparations for the show.
Immediately following Miss SVG pageant, she went off to the University of the West Indies, Cave Hill campus to pursue a degree in Psychology. After the UWI, Allen went to Nottingham in the United Kingdom to read for a Master's in Occupational Health and Psychology.
She notes that she always saw herself as being a psychologist, but during her Master's year, she encountered difficulty in finding information to substantiate her thesis, which made her lose interest in the field of psychology.
Upon her return to SVG in 2008, she applied to be a lecturer at the SVGCC and began her career in higher education. She taught for three years before she was promoted to assistant registrar with responsibilities for Student Affairs.
Her stint as assistant registrar was only a short one, as a couple months into the job, the position of deputy dean opened up, she applied and was chosen for the job.
Allen says that although she enjoys teaching, she thinks she is a better administrator than a lecturer.
"I prefer administration than I do teaching. I still teach, but I think I'm a better administrator, I'm more of a get things done person."
The mother of two, a one-year-old daughter and a three-year-old son, says that life did not go as planned, but she has no regrets about how her life has turned out.
"Now that I have what I have, I can't picture it any other way. Sometimes I think I should have just stayed abroad, but then everything happens for a reason. If i hadn't come back, I would not have had a chance to work along with so many young people and to impact so many lives."
Outside of work, Allen says she teaches music, practical piano, part-time with her mother at her music studio, Allen's Music Studio; sings with the Kingstown Chorale and is also part of the Beauty Shows Committee.
Currently, Allen is reading for a PhD in Educational Leadership, with a concentration in Higher Education. She says in the future she sees herself continuing to work in education, but with a focus on student relations, whether it be here in SVG, or the wider Caribbean region.(JWC)