Posted on
VINLEC represented at regional engineers' conference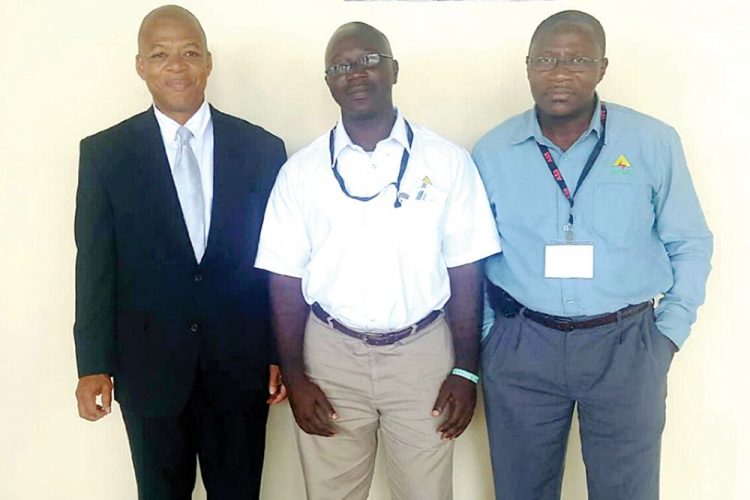 Three persons from the Engineering Division at St Vincent Electricity Services Limited (VINLEC) attended the 2017 CARILEC Engineers Conference, which was held in Montego Bay, Jamaica, from July 23 to 26.
The company's s representatives were Ricky Wright – senior planning engineer, Stanley Harris – transmission and distribution engineer (Customer Service) and Rohan Robertson – assistant engineer.
The CARILEC Engineers Conference is the preeminent engineering conference for the utility industry in the Caribbean and Latin America. It is held annually to give participants significant technical training and exposure to the latest developments and innovative practices in Engineering. CARILEC is an association of electric utilities, suppliers, manufacturers and other stakeholders operating in the electricity industry in the Caribbean.
The areas examined were related to electricity Generation, Transmission and Distribution, as well as trending topics in the electric utility industry. These included Power Grid: Present and Future Trends, Grid Modernization Challenges and Opportunities, Grid Resilience/Storm Hardening, Overhead & Underground, T&D Engineering and Re-tooling line workers for tomorrow's electrical power grid. The participants also addressed Digital Power Plant, Generation Expansion Planning in the 21st century, Integrated Resource Planning – Caribbean Case Studies, the Mobile/Digital Utility and Technology Innovation. These areas are of interest to VINLEC, as the company continues to work to improve the quality of electricity supply provided to customers, as well as improve internal operations.
Meanwhile, Wright and Robertson attended a post-conference workshop on Energy Storage Distributed Generation. The main objectives of this workshop were to acquaint attendees with the unique elements of energy storage systems that must be thoroughly examined and address challenges, as well as develop standards in the industry. This area of focus provided participants with the knowledge and skills to be better able to manage the company's Generation Distribution, as VINLEC owns and operates six diesel plants and three hydro plants across St Vincent and the Grenadines. The company also utilizes some solar PV systems to generate power.
The event was held under the theme "Re-Engineering our Energy Future: Utility in a Disruptive Age."