Posted on
ECGC awards scholarships, bursaries to four students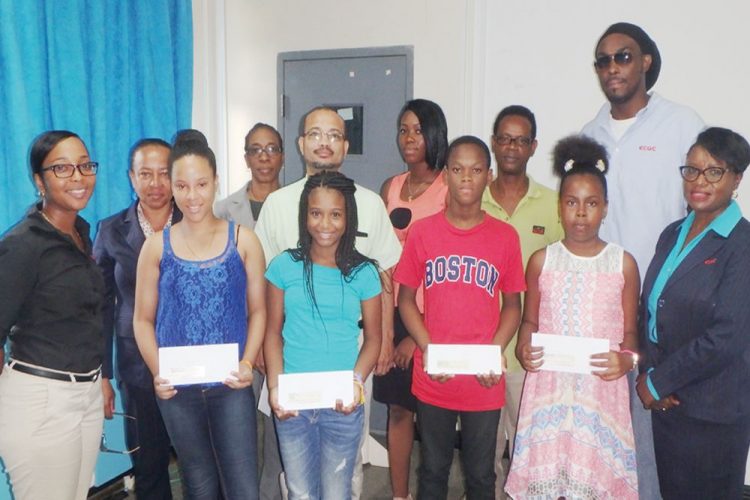 The East Caribbean Group of Companies (ECGC) has rewarded, for their academic achievement, four students who will enter secondary school in September 2017.
On July 24, at the ECGC training room, Latisha Cruickshank and DeShawna Caine were awarded scholarships, while Joshua Alleyne and Christanley Warner were given bursaries.
All four students were successful in the 2017 Caribbean Primary Exit Assessment (CPEA).
The awards will be given for a period of five years at the secondary level and two years at the tertiary level. Students, however, must do their part to maintain an average of 60 per cent or over to remain eligible for the award.
Latisha Cruickshank and DeShawna Caine will be off to the Girls' High School, whereas Joshua Allyene will attend the Emmanuel High Mespo and Christanly Warner, the St Joseph's Convent Marriaqua. The recipients, who are the children of members of staff, expressed their sincere gratitude to the company for affording them the opportunity.
Phyllis James, HR manager, encouraged both parents and awardees to continue to reach for excellence in all they do.
Lincoln Caine, who thanked the company on behalf of the parents, added that incentives such as scholarships, where the children of the employees benefit, bear evidence that the staff of ECGC are not only employees, but a family.