Posted on
Christian Council urges reconciliation between Gonsalves, DeFreitas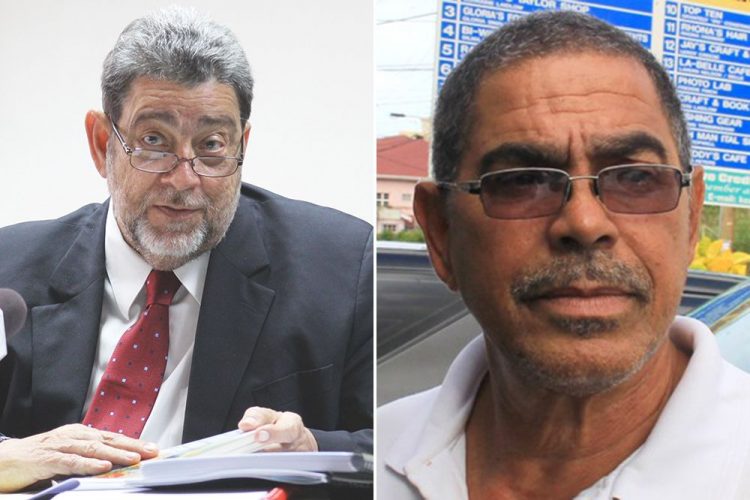 Following meetings with Prime Minister Dr Ralph Gonsalves and proprietor of Nice Radio Douglas DeFreitas, the St Vincent and the Grenadines Christian Council (SVGCC) has put out a call for reconciliation.
The Prime Minister is presently in court seeking to collect damages he was awarded by the court in February 2012, after he successfully sued BDS Ltd, the parent company of Nice Radio for slander.
The SVGCC said it met with Gonsalves and DeFreitas "in light of the litigious matter between both parties."
"Following these meetings, we believe that there is need for reconciliation, as we continue to address the political divisions in our nation. The Christian Council will continue to make itself available to assist in this process, once both parties are willing to work with us," the release said.
The SVGCC also said it was in the "best interest of democracy" and to assist with the promotion of "good governance and holistic social and moral discourse" that all media which contribute towards these values should be kept in operation.
DeFreitas, whose company has been sued on multiple occasions for defaming Gonsalves, had earlier said he is tired of fighting and is considering packing up and leaving St Vincent.
However, in an interview on radio earlier this week, DeFreitas said $100,000 of the over $210,000 owed had been paid to the High Court registry.
The SVGCC has also called on media companies to operate responsibly.
"Grounded in our faith in Jesus Christ, which demands love, forgiveness and neighbourliness, the Christian Council: Calls on Nice Radio and other media to be responsible with regard to their programming, credibility of information and discretion in expression; urges managements to put systems and structures in place to ensure high moral and ethical standards."
The Council is also encouraging the Prime Minister and "other leadership in our nation" to pursue tolerance, respectful and fraternal dialogue in an effort to find amicable solutions to conflicts and the general well-being of society.
The release from the SVGCC was signed by the Rt Rev'd C Leopold Friday of the Anglican Church, Monsignor Michael Stewart of the Roman Catholic Church, Rev'd Adolf Davis of the Methodist Church and Major Pierre Antoine –
Salvation Army.