Posted on
SISVG celebrating 30 years of service in SVG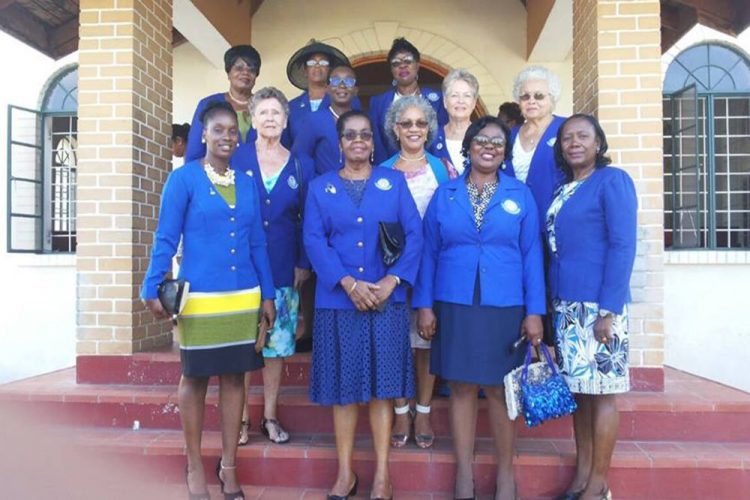 Soroptimist International of St Vincent and the Grenadines (SISVG) celebrated its 30th anniversary with a series of activities last weekend.
Members attended a church service at the Calliaqua Methodist Church on the morning of Sunday, July 16, and in the afternoon, a Recognition Tea and Awards Ceremony was held at the Beachcombers Hotel.
The ceremony paid tribute to persons, organizations, media houses and the private sector, who have contributed in promoting the work of Soroptimism. Members of SISVG were also recognized for their service towards the development of the organization.
Special awards were presented to past presidents Annelle Thomas and Kathryn Cyrus, both of whom served three terms as president and held regional and international posts within the organization. They were described by master of ceremonies Rene Baptiste as the "premiere presidents" of the organization.
Jacqueline George, who has been an employee of SISVG for 18 years, was awarded for her long service. Nina Maloney, a member of the club, spoke of George's loyalty, honesty and dedication to her job at the organization's Comfort Station at Bonadie Street.
In attendance at the function was Frederick Stephenson, Minister of National Mobilization, Social Development and Gender Affairs, who presented awards to Soroptimists for their service towards the development of the organization. He also moved a toast to SISVG.
The local chapter of the organization was established on July 14, 1987, with the late Jean Moore Williams, a Barbadian, as its charter president.
Soroptimist International is a global women's volunteer movement, working together to transform the lives of women and children. SISVG is one of 352 clubs in 29 countries, containing more than 8,000 members.
The organization continues to work towards improving the lives of women and girls in SVG in different areas, including, but not limited to, our sponsorship of the Glebe Hill Pre-School in Barrouallie, the Helping Hands Centre at New Montrose, awarding scholarships to girls attending secondary school, donations to the Female Surgical Ward at the MCMH and other worthy causes, as well as the conducting of workshops.