Posted on
Improper disposal of derelict vehicles being addressed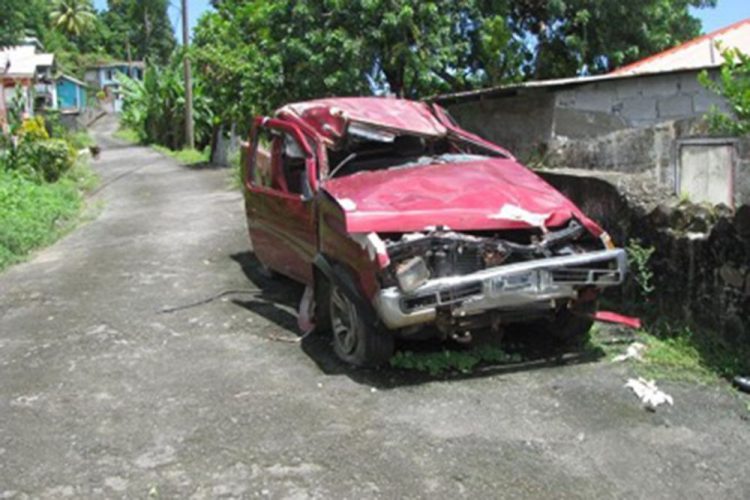 The Royal St Vincent and the Grenadines Police Force (RSVGPF), the Public Health Department (PHD) and the Central Water and Sewerage Authority (CWSA) Solid Waste Management Unit (SWMU) are collaborating on an initiative to address the matter of the improper storage and disposal of derelict vehicles.
According to the Litter Act of 1991, it is illegal to leave a derelict vehicle in any public place (which includes roads, sidewalks, verges etc) throughout the state. A derelict vehicle is defined by the Litter Act as 'a vehicle or part of a vehicle left in a public place which by reason of its condition appears to have been abandoned; and any motor vehicle left in a public place which does not carry a current licence issued by the Licensing Authority'. This offence is considered as littering and carries with it a possible maximum fine of EC$5,000 or six months imprisonment upon conviction.
The law also authorizes officers of the Police Force and the Public Health Department to issue notices to owners or caretakers of derelict vehicles, instructing them to remove such vehicles within a prescribed timeframe, not being less than three days. Failure to comply with this notice is also an offence, which carries a maximum fine of EC$2,000, imprisonment for up to six months upon conviction. Notices can either be served to individuals or posted conspicuously on the premises on which the derelict vehicle has been left. If the requirements of a notice are not met, then the Police or the Public Health officials can issue instructions to the Solid Waste Management Unit to remove the derelict vehicle from its location to the Diamond Landfill for disposal and to recover the full cost of removal from the owner or caretaker of the said derelict vehicle.
Public sensitization efforts are ongoing and field visits will commence on Monday, July 24 to identify derelict vehicles and to serve notices. It is expected that the public will fully corporate with this initiative, as derelict vehicles pose a significant threat to public health and road safety and are generally unsightly. (Contributed by the CWSA SWMU)