Posted on
Friends of Sion Hill Inc launches scholarship programme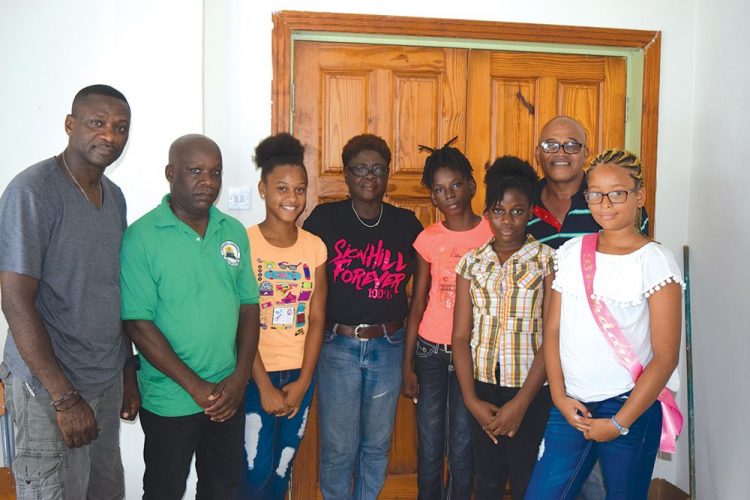 Sticking to its motto: "Rebuilding a community… One life at a time," the Friends Of Sion Hill Inc (FOSH) last Friday at Marion House, Murray's Road, announced the names of the two recipients of its scholarship programme.
The successful applicants were Reanna Jackson and Kiara Baptiste, who attended the Sion Hill Government School and the CW Prescod Primary School, respectively.
The two were successful in the 2017 Caribbean Primary Exit Assessment (CPEA) and were awarded places at the Thomas Saunders Secondary School.
They will each receive $800 per year for the next five years of their secondary school life, on the condition that they do not repeat any of the forms and that their grades and conduct are satisfactory.
Exclusively for permanent residents of Sion Hill who gain entry into a secondary school, the successful applicants were selected having satisfied the condition: "Parents do not have the resources relevant to adequately fund the child's secondary education."
Meanwhile, two other applicants, Ronnia Davis and Ronique Gibson were each awarded with $200 bursaries.
Oxley Lowman, president of FOSH USA, who was on hand to witness last Friday's presentation, remarked: "On behalf of the organization, I am happy that our hard work is going into helping these children…They would now be able to fully concentrate on getting a good education and not be worrying about how mom or dad would get money to send them to school."
Lowman used the occasion to thank the many individuals and businesses in the New York area, who for the past three years have been supporting their many fund-raising events.
Since its formal launch in June 2014, FOSH USA has held several fund-raisers, including its annual barbecue, a boat ride and gala dinners.
In reciprocity, FOSH USA has been able to support several activities, mainly in the Sion Hill community here in St Vincent and the Grenadines.
FOSH USA has contributed to other causes nationally, including the provision of sneakers to the team members of the Thomas Saunders Secondary and the St Vincent Grammar School, who attended the 2017 Penn Relays, in Pennsylvania, USA last April.
A local arm of FOSH Inc came into operation last month. Known as FOSH SVG Inc, the executive is led by Clyde Fitzpatrick.(RT)