Posted on
Anglican Church hosts 'Agents of Change' workshop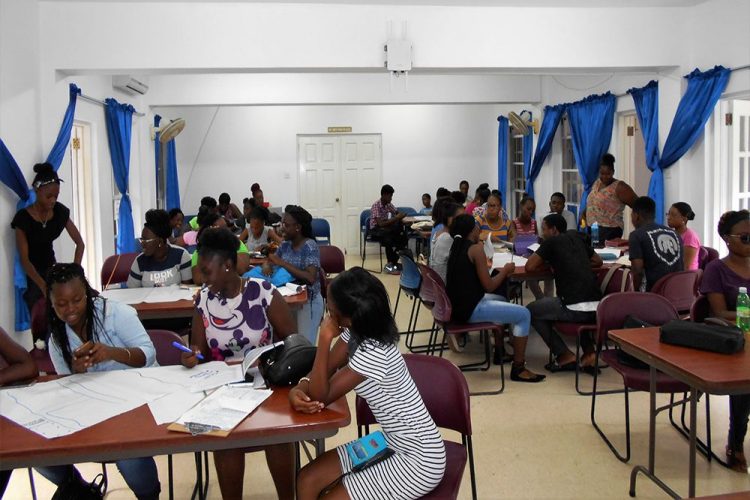 A three-day Agents of Change workshop concluded yesterday at the Anglican Pastoral Centre, New Montrose.
This workshop sought to introduce members of the Anglican Church in the archdeaconry of St Vincent and the Grenadines and students and teachers of Bishop's College, Kingstown to the Agents of Change Programme.
The Agent of Change Programme is a resource the Anglican Alliance (www.anglicanalliance.org) has developed to help Anglicans anywhere in the world tackle poverty, live out the five Marks of Mission, and bring about the abundant living Jesus spoke of in John 10:10.
The course equips participants with the skills and knowledge needed to set up a development project in their local community. It looks at every stage of the process – from coming up with an idea… to planning… to managing a project – and it explores important principles of good practice that ensure a project is run well, safely, and effectively.
Agents of Change is a distance-learning course. There are eight modules, which participants study with the support of a mentor. At the end of each module, participants send their work by email to their mentor for comment and feedback. On successful completion of the course, participants are awarded a certificate of recognition of their work and achievement, but more importantly, they are equipped to become Agents of Change in their communities.
The course is open to Anglicans who are involved or desire to be involved in development work in their schools, churches, or communities. We expect that anyone attending the introductory workshop would have at least a primary school level reading, writing and comprehension competence, and good (one day a week) access to a computer and Internet (email). For the purpose of the course, "Anglican" includes anyone enrolled in an Anglican institution.
The intention is that those who complete the introductory module will assess whether or not they will want to do the full course and some of them will then sign up to do the seven remaining modules as a correspondence course.
After the workshops, participants will start working through the rest of the course. Those who enroll to complete the full course will have the support of a mentor and/or the course convener, as they work through the course. Skype sessions will be set up at regular intervals, where they can share your progress and ask any questions they might have.
The workshop is being facilitated by Clifton Nedd, JP. He is the Anglican Alliance Caribbean facilitator, the Windward Islands Diocesan Youth director, and the Church in the Province of the West Indies lay member on the Anglican Consultative Council. He is a Grenadian and lives in the Parish of St Andrews, Grenada.