Posted on
Youths urged to make good use of STEM programme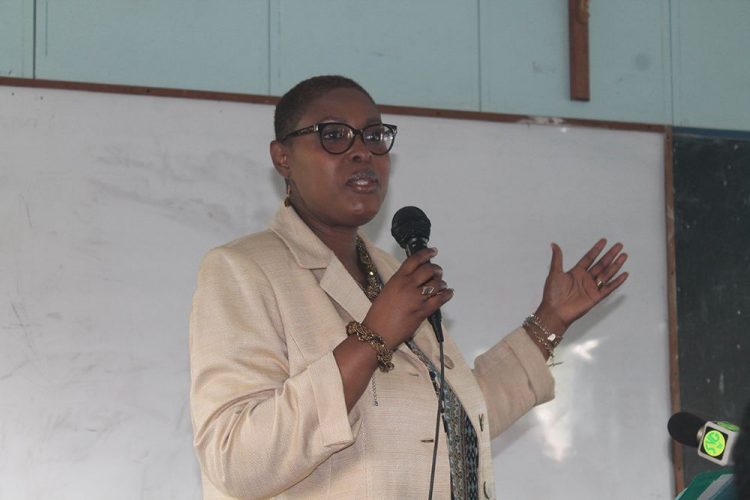 In its fifth year of existence, the STEM SVG programme has extended its offerings for enrolled participants to engage in a variety of activities across several subject areas.
In addition to the regular components, this year's programme will offer to enrolled participants various material spanning android app development, 3D animation, guerrilla video editing, SAT Math and Mandarin.
Petrus Gumbs, the programme's director, said that his vision is to have something new for students every year.
"This year, we have partnered with quite a few regional and international organizations to bring a whole slew of activity for kids in both primary and secondary, especially for the secondary," Gumbs said during the STEM SVG opening ceremony on Friday.
The director added that the programme's ability to attract regional and international attention have resulted in partnerships with entities like the Oxford University Press and the CARCIF project, who are providing text books for students as well as science kits and individual laptops to be used for the duration of the programme.
Gumbs also noted that STEM SVG's partnership with the Republic of China on Taiwan will not only afford students the opportunity to learn Mandarin, but also to be exposed to the culture.
Additionally, a field trip component will see participants travelling to the Richmond Vale Academy on the leeward side of the island to get an in-depth look at what scientists are working on at the institution.
Guest speaker Jean Johnny-Findlay told participants that the STEM programme has the ability to open up entrepreneurship possibilities. As such, she encouraged them to make good use of the opportunity.
"This is how you can start developing at an early age. You don't always have to come out of university. You can do your own little thing and try help yourself," she said. "Garner as much knowledge as you can and skills that are being taught, especially at this STEM programme."
The summer programme spans five weeks and will end with etiquette training for secondary school students, as part of preparations for a luncheon put on through the collaborative efforts of sponsors FLOW, Bank of St Vincent and the Grenadines, JCI and the French Verandah.(BK)