Posted on
Rainbow Radio assists with SVG Cadet Corps summer programme with communications training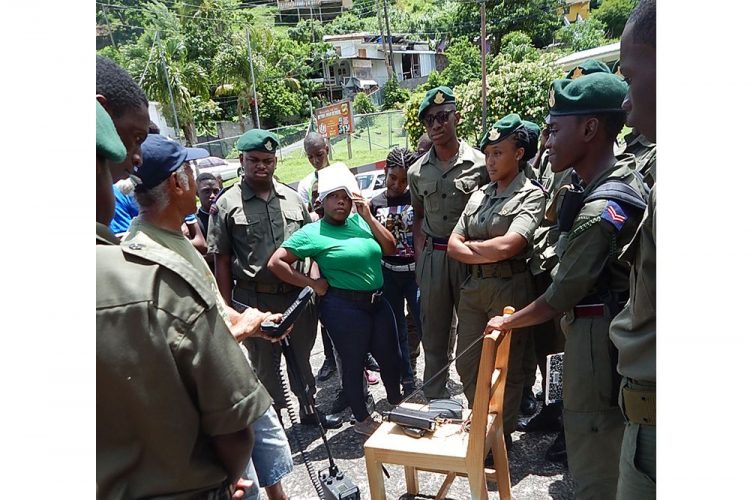 The SVG Cadet Corps, a state owned organization which, among other things, helps to foster a spirit of discipline among our youth, is this year celebrating 81 years of service to this country.
This year's summer camp is being held at the Bethel High School, under the theme "Higher Heights" and under the code name "Next Level."
One component of the training is wireless communications and
director of the Rainbow Radio League Inc Donald De Riggs conducted training in basic VHF and HF communications. The cadets were taught the international phonetic alphabet which is used during communications, took part in the erection of antennas and had the opportunity to chat with local radio amateurs via VHF radio, one of whom, J88NGL Eban, was a former cadet. Contact was also established with VP2EIH from Anguilla, but propagation at that time of day was not favourable for reliable voice communications.
According to the camp coordinator, Major Vulon Layne/Peterson (Ag), the highlight of the camp will be the Consecration of Colours to be held on Sunday, July 23, beginning at 16:30 hours.
Major Layne/Peterson along with other senior officers, thanked De Riggs and the RRL Inc for passing on useful information to the young cadets. There are currently over 120 cadets from St Vincent and Bequia on the camp. (Report contributed by: Donald De Riggs)