Posted on
RBTT reaffirms commitment to SVG with Vincy Mas sponsorship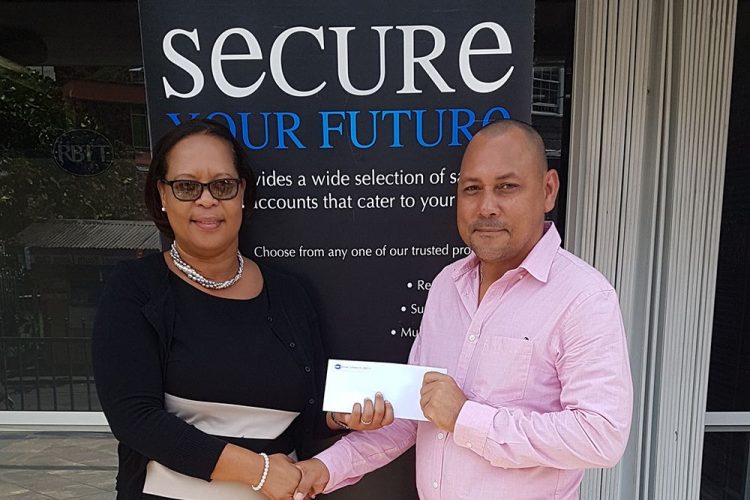 RBTT Bank/RBC Caribbean Ltd has partnered with the Carnival Development Corporation (CDC) for Vincy Mas 2017.
During the handover of the sponsorship cheque, country manager Fleur Nichols said, as a leading bank in the region, RBC's sponsorship reaffirms their commitment in St Vincent and the Grenadines and the Eastern Caribbean region.
"We understand the importance of taking bold steps to help our clients thrive and our communities prosper.
"While we are pleased with our contribution in ensuring the festival is a successful event, we must also put the spotlight on the organizers of this great event, as they mark their fortieth year. Congratulations!
"I want to say thank you to the Carnival Development Committee for giving us at RBC the opportunity to partner with you. We are glad to be part of this thriving festival and we look forward to having a closer relationship, as Vincy Mass continues to strive for excellence.
"RBC wishes the Carnival Development Committee every success, as you celebrate this milestone."