Posted on
Plus size women, love your own skin – activist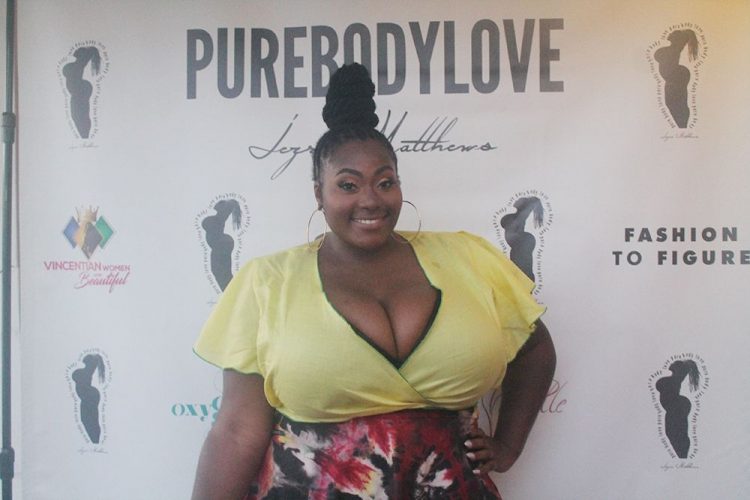 Plus size model and women's activist Jezra Matthews is encouraging women of all sizes and shapes to be confident in their skin and love their bodies.
"I want to tell plus size women, don't be afraid of who you are. Be comfortable in your own skin and love your body, because this is the only body you have. So, embrace it, love it and be you always," Matthews told SEARCHLIGHT during her Pure Body Love meet and greet on Friday, July 7 at the French Veranda restaurant.
Matthews said that modelling had been a lifelong dream of hers and she feels good not only from having her picture taken, but because of the lives she touches with modelling.
"When I get messages from young girls and woman saying, 'I'm so motivated by you,' I basically feel like I did what I needed to do. I want my photo to speak. Instead of me… speaking on a podium, I want my pictures to speak. So, that's basically why I started modelling," she said.
Matthews stated that she started Pure Body Love as a hashtag on social media to empower, motivate and inspire women to love their body purely at any size.
She said that the meet and greet also had a closet giveaway for women of all sizes to shop her closet for free.
"And, I chose to do this because in St Vincent and the Grenadines, I know there is a lack of plus stores, plus size clothes for people to shop. So, I wanted to do this opportunity for them."
Matthews said that she was humbled and happy by the turnout she received.
"I am happy and hopefully with this event that I'm having; people see it, [and it will] touch other people to want to do something for plus size," she said.
The model also stated that she hopes that the event raises an awareness among companies to either start shipping more plus size clothes to St Vincent or to open up boutiques with plus size clothing.
Matthews said that she is planning to host the event at least once per year, with last week's event being a medium for her to introduce herself to the world.(CM)