Posted on
Neighbourhood watch signs erected in three communities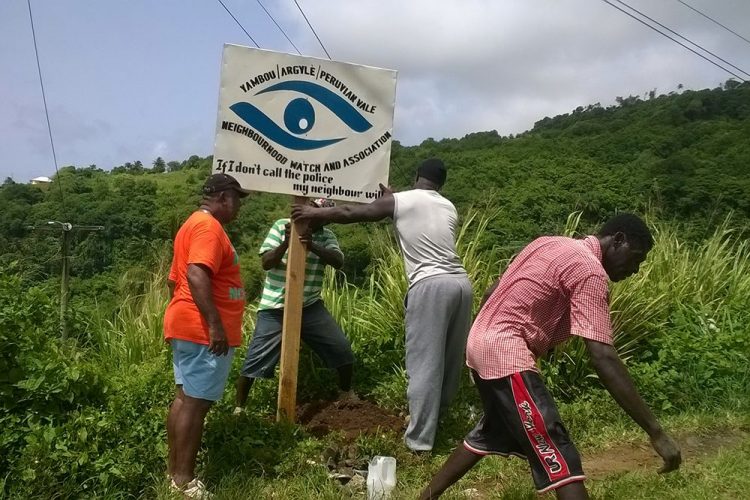 Following the successful launching ceremony of the Yambou/Argyle/Peruvian Vale Neighbourhood Watch and Association on Saturday, June 17, 2017, the president and members of the Association on Sunday, July 9 at 5 p.m., installed the three signs with their logo and tagline "If I don't call the police my neighbour will" in the three areas of Yambou, Peruvian Vale and Argyle, with a short ceremony in each area.
The Association invited all residents in the areas to join them on the historic occasion.
On Monday, July 24, at 6 p.m. the Association will hold its first education evening at the Church of God of Prophecy at Peruvian Vale. The programme will include a talk on health issues by a medical doctor from the area and pressure and sugar tests by the staff nurse in the area.
All residents and well-wishers are warmly invited to attend.