Posted on
Massy Stores awards Carnival giveaway to shoppers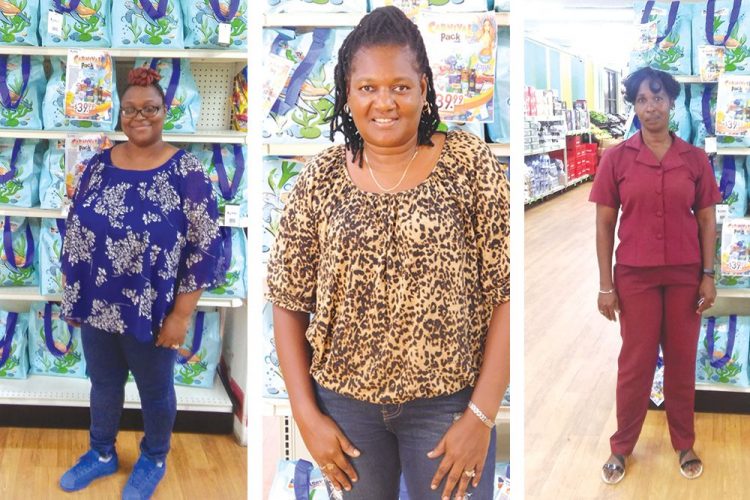 Patrons who participated in the Massy Stores "Shop, Save and Rave" promotion during the Carnival season were able to celebrate the 40th anniversary of Vincy Mas with a number of party prizes.
Shoppers were entered in the in-store promotion when they spent EC$50 or more, swiped their Massy Card and were given an entry form to fill out. The form was placed in a promotion box, along with their receipt, between June 3 and June 26, 2017.
However, it was Elizabeth Edwards, Jacintha Commissiong and Stephanie Joseph-Telisford who won costumes for the Party Nation mas band, while other winners won Guiness Posse T-Shirt Band packages during weekly giveaways.
The regional retail giant also brought back its "Carnival Burnout" workout programme, where shoppers who spent $20, swiped their Massy Card and brought their Carnival Burnout Coupon to the National Insurance Services parking lot every Saturday were able to take part of the training class with trainer Keyon Constance between June 3 and July 8, 2017.
"Carnival Packs" that revellers would usually need for the road were also on sale in all three Massy Stores branches, including drinks, chasers, memorabilia and snacks. Tickets to Hot 97's H20 Wet Fete, Coconut and Coolers and other shows were also hidden in several bags for shoppers to attend.
Other Guinness Posse winners were Mauricio Joshua, Curtis Wright, Shanna, Delroy Black, Adedeji Okikiade, Roxanne Quammie Drayton, Shakeisha N James, Shafika Hazell, Shamelia J Ells.