Posted on
Stop saying that I have AIDS – vendor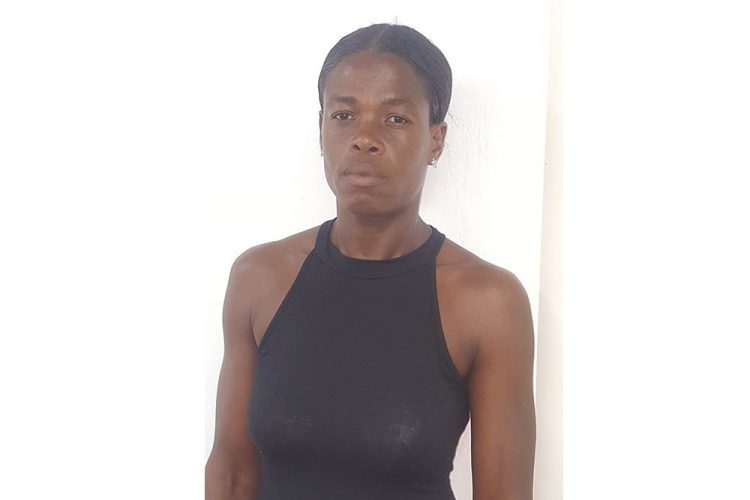 Since the virus which causes AIDS was discovered in 1983, a stigma has been attached to the disease.
So much so, in St Vincent and the Grenadines (SVG), when people wish to insult or provoke others, one popular method is to accuse the person of having the AIDS virus. Venessa Antoine, a vendor of Gibson Corner, is one person who has been taunted by such accusations.
She feels it is time Vincentians realize that HIV/AIDS is a worldwide problem and it is insensitive and immature to "throw talks like that."
Antoine, who showed SEARCHLIGHT a negative HIV/AIDS test result with her name on it, said that for the past few months, a woman who plies her trade in the "China Town" area of Kingstown has been telling persons that she (Antoine) is HIV/AIDS positive.
"This woman telling people that I have AIDS and walking and killing all the man them, so I want she to stop that. I know I don't have AIDS, I don't have to prove anything to anybody, but it is time that people become more sensitive to others," said Antoine.
Antoine, who is the mother of a 16-year-old, said by now Vincentians should realize that having AIDS is not a crime and persons who may have AIDS are human and should be treated with dignity and respect like any other person.
"If I had AIDS, I won't go around and spread it," said Antoine, who added that she does not think that persons with HIV/AIDS in the country deliberately spread the disease.
"I don't know why people want to do people with AIDS like that, cursing at them and saying bad things," said Antoine, who added that if the woman who is harassing her persists in doing so, she will take legal action.
"People getting too evil these days; too much going on I don't like. Sometimes it is about jealousy and sometimes when people see you happy that get them angry," said Antoine, who believes persons should learn to live within their means and mind their own business.
The 40-year-old added that she would like persons to be conscious of the dangers of having unprotected sex and the importance of getting tested, so that they know their HIV/AIDS status.
"I got tested more than once and I don't have AIDS and I would like for everyone to get tested also," Antoine told SEARCHLIGHT.