Posted on
Rotary Club elects second female president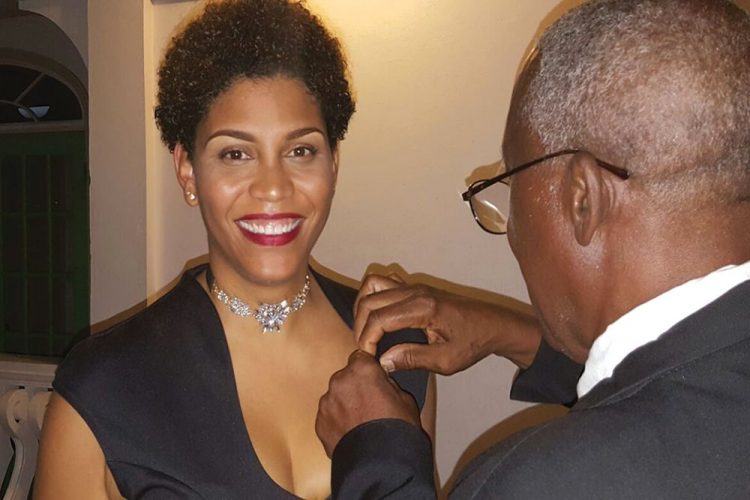 For only the second time in the history of the club, the Rotary Club of St Vincent has a female president.
On Saturday, July 1, the Rotary Club of St Vincent celebrated its Annual Handing Over Dinner at Grenadines House, with outgoing president Joel Toney passing the leadership baton to hotel manager Laela Constantine, who is the second female to be elected president.
Laela Constantine is the general manager of Grenadine House. She has been a Rotarian for five years and held positions such as International Service director, treasurer, and Club Service director.
She has enjoyed volunteering since she was 13 years old and has volunteered in hospitals, schools, and with various other organizations. President Laela, in her maiden speech, underscored her personal commitment and that of her new board to continue carrying the torch towards peace, through her club's contribution to local humanitarian, educational and cultural exchange.
Past president Joel Toney thanked the club for the year of service and thanked all sponsors who were integral to the success of his year. Newly appointed assistant district governor Dr Francois Truchot also spoke and congratulated president Laela and wished her a successful year. He mentioned the fact that this year, he would be very instrumental in helping the club procure much needed equipment, among many other projects. This year looks very exciting and the Rotary Club St Vincent is looking forward to inviting lots of new members into its fold. The club was started over a hundred years ago by Rotary founder Paul Harris and continues to grow in strength.
Board members are: Joseph Sheridan, Garcia Cato, Earl Tash, Sir Errol Allen, Dr Ken Onu, IPP Joel Toney, president Laela Constantine and assistant district governor Dr Francois Truchot.