Posted on
FLOW rewards vendor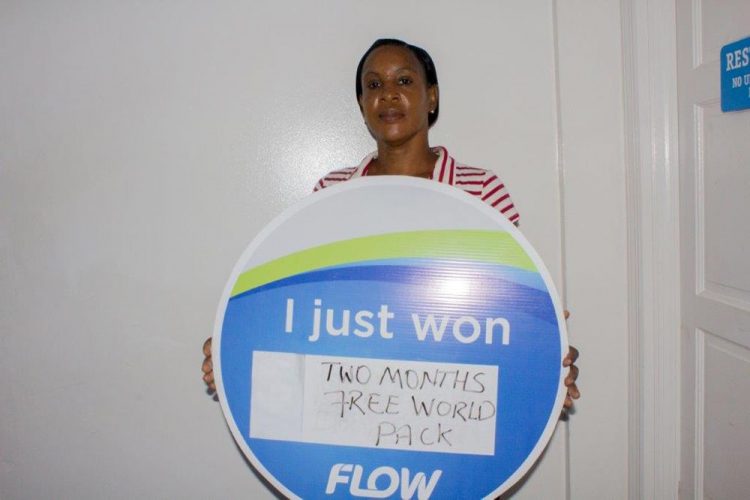 Theckla Hull of Biabou can now use her landline from FLOW to call relatives overseas, free of cost for one month.
Hull, who runs the Sit and Chat Bar in Biabou, is the winner of a "FLOW World Pack," compliments "The E-top up Carnival vendor incentive programme."
The E-top up Carnival vendor incentive programme is designed to reward and incentivize e-top up resellers who sell in excess of $200 or more in Flow e-top up credit weekly.
Hull, who collected her winnings last Monday at FLOW's office on Halifax Street, said that she has been selling credit for seven years and this is the first time that she has won anything.
"I am very thankful. This is the first time I am actually winning so I am grateful and I will make good use of it," said Hull.
The bar operator said that she hardly uses her landline to make international calls, but she will take advantage of the service, as she has a lot of family in Canada, the United States of America, England and several Caribbean countries.
"I am eager to start using the service," she said, adding that she felt good when she got the call telling her she was a winner.
Hull is the latest vendor to be rewarded in E-top up Carnival vendor incentive programme. Other vendors have won Carnival shows tickets and cellular phones.