Posted on
NDP trying to carry out judicial coup d'état – PM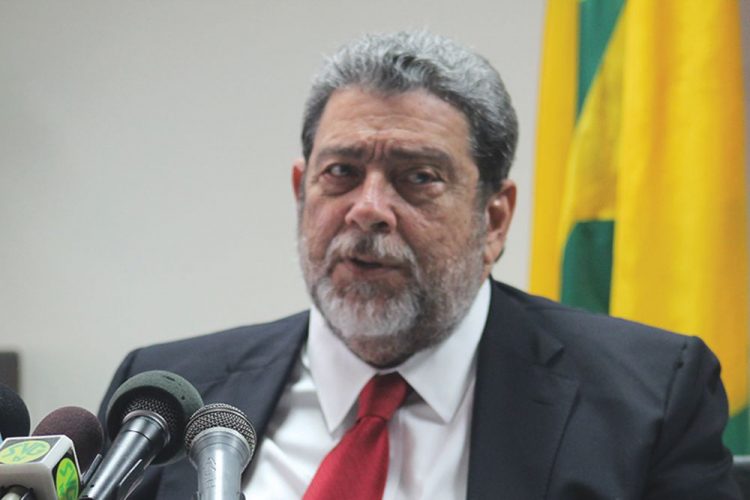 The Opposition New Democratic Party (NDP) is trying to carry out a judicial coup d'état.
This is the opinion of the Prime Minister, which he voiced yesterday on radio.
"Their intention really is to carry out what amounts to a judicial coup d'état against the duly elected government," Dr Ralph Gonsalves said, while speaking about the recent decision by High Court Judge Esco Henry that the election petitions brought by the NDP will proceed to trial.
He, however, made it clear that the NDP's intention is not complicit with the judge's, because St Vincent and the Grenadines (SVG) has an independent judiciary.
"But this is what they want to do; to thwart the will of the people and I predict they will pay a penalty at the polls whenever the next elections are called," the Prime Minister said.
Gonsalves said whenever the next election is called, whether that is in 2020 or before, he will ask the Unity Labour Party (ULP) electorate to vote precisely the way they voted the last time.
He also has requested of other voters: "Those who are, what you may call the floating voters, any of them who went to the NDP to come to the ULP camp because what these fellas are doing, they are traducing the good name of this country and they are doing it all in the interest of power, thirst for power," Gonsalves stated.
The Prime Minister said judges don't put governments in power, nor do they put representatives in the Parliament. "The people who vote, the people who are entitled to cast their ballots and cast their ballots in free and fair elections, those are the ones who put governments in office and who put representatives in Parliament, not judges; I want to emphasis that over and over again," he said.
Gonsalves said care must be taken that the judiciary, in the eyes of the public, does not look as though things are being done which will make them the laughing stock of sensible persons.
"Justice Cottle had two bites of the judicial cherry, so to speak, in addressing this question. On both occasions it came down clearly on the law because this is a legal issue. On the same legal issue Justice Henry takes an opposite position," he stated.
Gonsalves said people are left confused on the law on a vital issue when two judges can come to such diametrically opposed positions. "The issues seems to me to be a straightforward one legally, as a man with many, many years in the law, but there it is," he said.(CM)