Posted on
BBO names 2017 Soca Masters line-up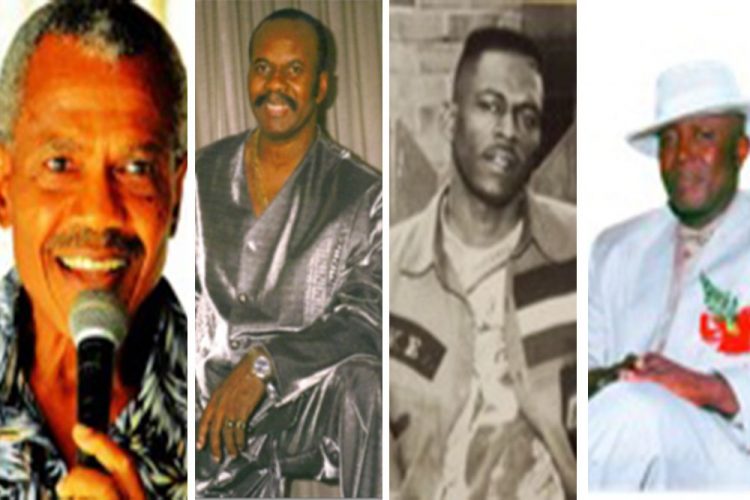 The Becket Benefit Organization (BBO) and major sponsor, St Vincent Brewery Ltd, have released the names of the fantastic four Soca Masters for their 3rd annual Soca Masters show, slated for Saturday, July15, 2017.
BBO and the brewery promise to bring the curtains down on the 40th anniversary celebrations of the "Hottest Carnival in the Caribbean" with their 'Soca Masters 3' show, which boasts an incredible cast of four of the biggest names in the soca arena. They are: Winston Soso, Scorcher, Ron Pompey and Alston 'Becket' Cyrus.
Winston Soso – The "Rolls Royce of Soca" is no stranger to the Soca Masters, as this is his third year gracing the stage as a Soca Master. He is perhaps best known for his 1985 hit, "I Don't Mind", a sure crowd favourite to this day.
Cyril "Scorcher" Thomas is an international soca superstar who has a weakness for sweetness and is no stranger to the Soca Masters stage. A lyrical genius in his own right and a very dynamic performer, one can attest that when this Soca Master hits the stage, he will be sure to "wake up the party"!
Ron Pompey has returned to these shores to cement his title Soca Master. He is best known for his chart topping hits such as "Banana Police", "Wine Maria" and "Keep Loving Me".
Legendary soca, ragga-soca, calypso artiste and composer, Alston Becket Cyrus has fostered an illustrious 42-year career with 27 albums, numerous award-winning singles, one movie soundtrack, five compositions featured in four American TV programmes, and eight Road March titles, all to his credit. The ABC of Calypso, who hails from the town of Layou, began taking the soca arena by storm when he was crowned SVG's Calypso King in 1975.
The four soca masters will share the stage with the new generation of soca artistes, such as: Chewalee, the reigning Ragga Soca Monarch; Shaunelle McKenzie and Ozarie, all alongside the versatile K-netix Band and backing vocals by SVG Angels. The show begins at 8 p.m. at the Layou hard court and will also feature deejays Prezzo and Morgan Judge.
All profits from this annual event is to benefit the Becket Benefit Organization (BBO).