Posted on
Ministries, UNICEF embark on three-day Zika workshop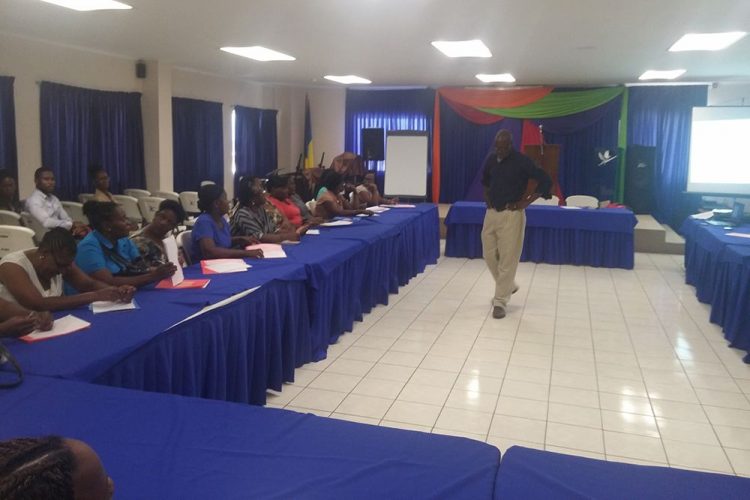 The Ministry of Education, Reconciliation and Ecclesiastical Affairs, in conjunction with UNICEF and the Ministry of Health, Wellness and the Environment, has embarked on a three-day workshop with the aim of sensitizing caregivers and parents about the Zika virus and its implications for future parenting and care giving.
These workshops are timely, since the rainy season is usually accompanied by a noticeable increase in the mosquito population.
Spearheaded by the Early Childhood Department, the three-day workshop has targeted 60 early childhood practitioners and 25 parents, with the aim of promoting resilience and coping strategies among pre-school teachers and parents, with specific emphasis on the effects of microcephaly.
The first workshop was held on June 22, 2017, at Frenches House in the capital city, where many preconceived myths about microcephaly were debunked and early childhood practitioners were more informed about this virus at the end of the workshop.
The second workshop will be held at the Questelles Learning Resource Centre today, June 27, 2017 and the parenting, workshop will be held on July 6, at the Curriculum Development Unit. It is envisioned that the information will be passed on at Parent Teachers Association meetings and the learning environments at the various early childhood centres will be free of any equipment that may be breeding grounds for mosquitoes.