Posted on
Author Gailene John debuts with 'Echoes from the Heart'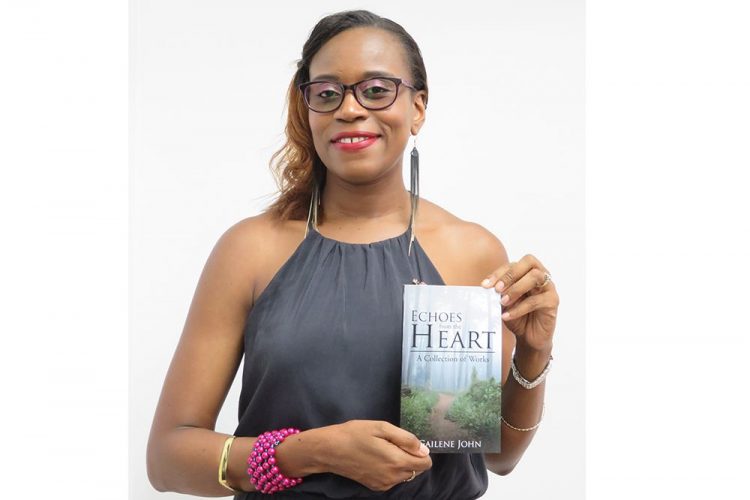 Echoes from the heart is a collection of electic poems/prose and inspirational words, written over different periods within the author's life. Varying pieces depicted evoke response, lend insight, and shed understanding on significant issues that ordinary people face. Some of these issues are mirrored around pain and loss, love and heartbreak, seeking direction and diversity.
The book also highlights or describes rare moments of finding peace and tranquility through one's surroundings and spiritual experiences. All these and more are interwoven in one or several pieces penned within this collection, solely for your enjoyment.
Gailene hails from the village of Calder Ridge. She lived and worked on the Grenadine island of Mustique and the Caribbean island of Dominica. Apart from being a budding writer, she is a trained teacher, instructor, artist and curriculum consultant. She was inspired by the events that occurred in her life and that of close friends whilst pursuing her undergraduate degree several years ago on the campus of St Georges University, Grenada. Other pieces in this collection were penned as her life evolved. She sincerely hopes that through her leadership skills and achievements, others would be inclined to follow their dreams
Books can be purchased online at www.amazon.com, www.barnesandnobles.com & www.gailenejohn.com.
For books enquiries please contact Gailene@gailenejohn.com Tel: 1 (784) 530-2297