Posted on
Strong winds rip off roof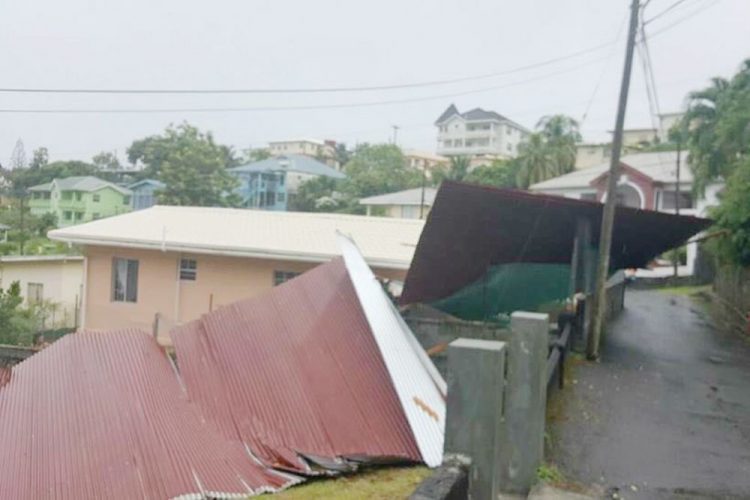 A Level Garden resident received the shock of her life earlier this week when she looked up and realized that her house roof had blown off.
Arlene Israel-Browne told SEARCHLIGHT that at about 3 p.m. on Monday, she heard a loud bang.
"I heard this almighty bang and noise and I say 'shoot is a thunder so heavy?'
"So, I came out, look in the porch and I say 'I didn't know I have a sky-light.' Then I start thinking maybe it's a lightning that is that strong, until I see water start pouring in. The whole of up there full of water," she said.
Israel-Browne, who runs the Happy Days Pre-School in the downstairs of her house, said when the strong gust of wind came, it also blew down chairs in the pre-school and the students had to be shielded by a teacher.
She stated that nothing like that had ever happened to the house, which she describes as fairly new.
Browne, however, said the roof had to be raised in the past to spray for termites.
"But nothing major ever happened," said Israel-Browne.
At the time of the interview, the pre-school operator was unable to give an estimate of the damage done to the property.
On Sunday, a tropical storm warning was issued for St Vincent and the Grenadines and although the warning was discontinued on Monday, strong to near gale force winds (46km/h-55km/h) were forecast for Monday afternoon, Tuesday and into Wednesday morning.(CM)