Posted on
NICE Radio scrambling to raise $210,495.31 to save station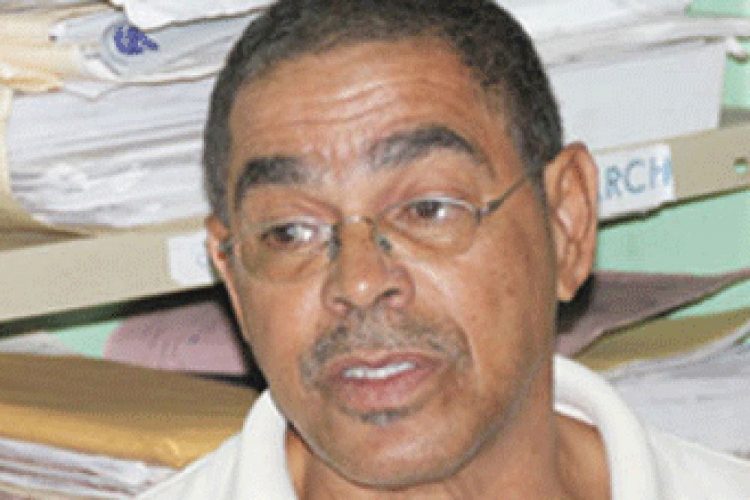 Two radiothons were held this week, as supporters and listeners of Nice Radio scrambled to raise $210,495.31to prevent the radio station from going off the air.
BDS Ltd, the radio station's parent company, must come up with the money by Monday, June 26, as that is the date when a Bankruptcy Petition filed against BDS Ltd by Dr Ralph Gonsalves, Prime Minister, is scheduled to be heard by the court.
Gonsalves filed the petition on June 12, 2017, five years after BDS Ltd was ordered to pay him $166,625 in damages and costs. That sum has since ballooned to $210,495.31, based on an interest rate of 5 per cent per annum ($22.83 per day).
The Prime Minister was awarded the money on February 10, 2012, after he successfully sued Matthew Thomas and BDS Ltd for slander. During the broadcast of the "Stay Awake" call-in programme on Nice Radio on January 29, 2007, Thomas spoke words which defamed Gonsalves.
According to documents filed by lawyers for Gonsalves, the words meant and were understood to mean: (1) that Gonsalves, as Prime Minister of SVG intends to murder or will conspire with others to murder or authorize the murdering of Junior Bacchus. (2) That Gonsalves has used the Office of Prime Minister to traffic in illegal drugs. (3) That Gonsalves in his capacity as Prime Minister has assisted one Reuben Morgan in the trafficking of illegal drugs. (4) That Gonsalves has committed the common law offence of Misbehaviour in Public Office.
On November 16, 2009, Madam Justice Jennifer Remy struck out the Defendants' defences and judgment was entered for the Claimant against the Defendants. Neither Thomas nor BDS Ltd applied for leave to appeal this order. When damages were assesed in February 2012, the defendants also did not appeal.
In 2013, Thomas told the court that he had no assets on which Gonsalves could levy to collect on the judgement.
The Bankruptcy Petition filed by Gonsalves, which is scheduled to be heard on Monday, seeks an order declaring BDS Ltd bankrupt and for Brian Glasgow of KPMG to be appointed bankruptcy trustee.
Douglas DeFreitas, managing director of BDS Ltd, said earlier this week on Boom 106.9 FM that Nice Radio is not usually given the opportunity to apologize before matters involving the Prime Minister are taken to court.
"I will always criticize Dr Gonsalves politically; I ain't have no hatred for him. But, obviously there is a destructive force that wants to make sure that Nice Radio exists no more," he said.
DeFreitas stated that if an apology was their first step in the process and they refused, he would understand; however, he never refused to make an apology.
DeFreitas also said he reached out to the Prime Minister's lawyer, Grahame Bollers, and offered to make monthly payments of $5,000 on the judgment cost, but that was refused.
"I offer to pay monthly and they bluntly refuse. They don't want that. The interest is not about the money; the interest is to remove any criticism that is levelled at this administration and the Prime Minister. Because if it was about receiving your payment for judgement, you would accept a payment that the company could afford," he opined.
The radio station owner said that he is tired of fighting and is considering packing up and leaving St Vincent.
"If they put a receiver to run Nice Radio, you think they have interest in running Nice Radio? What is the purpose of a receiver? A receiver is to take the asset, sell it and pay the debt," he explained.
However, DeFreitas noted that many of their assets are over 20 years old and they have decreased in value over the years, and would not be able to pay off the judgement.
"It's very difficult when you're in a suppressed economy where a station cannot generate monies of that magnitude and still stay afloat," he said.
DeFreitas took the opportunity to again apologize to Prime Minister.
"I apologize to him for the information that was sent out on this matter; is unfortunate it did. I had no control of what was said so I apologize to him and I mean that from the bottom of my heart," he said.