Posted on
New neighbourhood watch group launched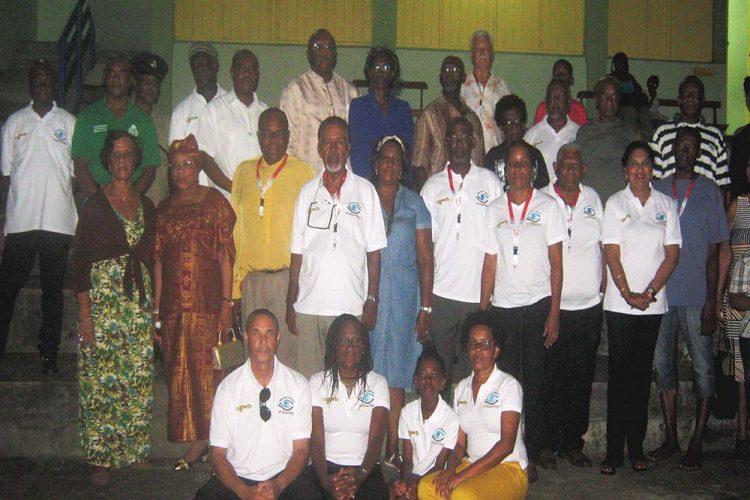 The neighbourhoods of Yambou, Argyle and Peruvian Vale should be a bit safer, with the recent launch of a neighbourhood watch group.
The group, The Yambou/Argyle/Peruvian Vale Neighbourhood Watch and Association, was officially launched on Saturday, June 17, during a ceremony at the Argyle Primary School.
Public relations officer (PRO) and treasurer of the neighbourhood watch group Cheryl Rodriguez said the group was formed, as the neighbourhoods have been plagued with crimes of a varied nature.
"Residents have come together to assist law enforcement officers to deal with these matters, along with building community spirit in the areas so close to our magnificent Argyle International Airport (AIA)," Rodriguez said in a release.
She said that the group has 30 registered members and the support of Commissioner of Police (COP) Renold Hadaway.
Executive members are president, Brenda White Myers; vice-president/ liaison officer, Artis Davis; secretary, Modica Bascombe; assistant secretary, Iris Mounsey; events coordinator/ cultural officer/research officer, John Daisley; technical advisor/webmaster, Hanniff Sutherland; zone coordinators: Lawrence Bacchus (Peruvian Vale), Nathaniel Williams (Yambou) and Jeffrey Garraway (Argyle). Floor members are Chesley Richards and Mary Quammie.
The group is planning to erect neighbourhood watch signs and distribute bumper stickers soon.