Posted on
Dr Friday calls for improvement in search, rescue operations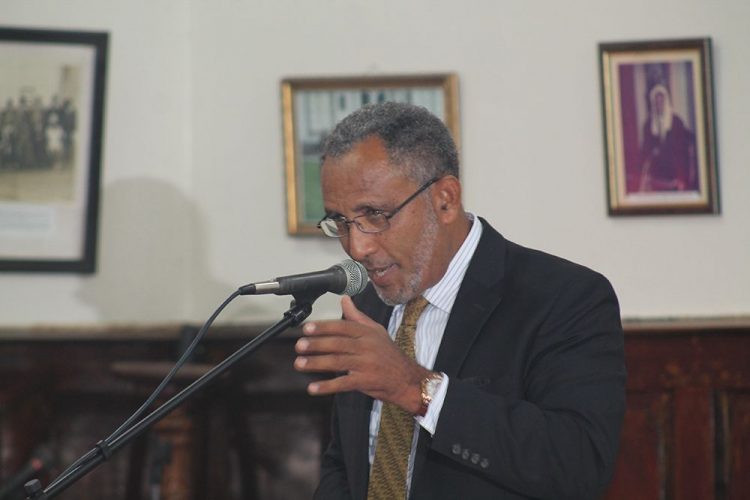 Leader of the Opposition Dr Godwin Friday has encouraged boat operators to have their vessels properly equipped with radios, so in the event an emergency occurs, there would be a better chance of finding them.
"The radio is much more effective than a cellphone."
Friday made the call on Tuesday in Parliament, while speaking about the tragedy involving six Vincentians who went missing at sea on Sunday, June, 4 after their vessel encountered difficulty while travelling from Canouan to Mustique.
He said what happened on June 4 is a scene that has repeated itself far too regularly.
"This happens far too regularly and the impotence that you feel in knowing that our loved ones are out there struggling for their lives and we can't find them," Friday said.
The Opposition Leader described the situation as a painful one, pointing out that he too has family members who perished at sea.
He said a speedboat disappeared during an Easter Regatta, while making its way from Canouan and numerous residents of Bequia who reported engine failure disappeared without a trace.
Friday also made a call for improvements to be made in search and rescue operations.
"I know that we can do better, all of us, and we should commit ourselves to doing so."
Prime Minister Dr Ralph Gonsalves, in his statement to Parliament, said while the formal search has been suspended, Coastguard officials will still be on the look-out for the missing.
"The suspension by police and Coastguard on the search does not mean they are not still on the lookout, but it is just the formal search that has been suspended."
Gonsalves explained that while a search is usually carried out for about three or so days, the Coastguard officials conducted the search for a week. He said due regard has been paid to the circumstances, but we must still live in hope and pray for their safe return.
Gonsalves told the members of the House that words cannot express how he feels about the persons lost at sea.
"This has been a very painful matter."
Onboard the vessel called Midnight Shadow, were Montgomery Hazel of Chauncey/Bequia (captain); Claudia Williams; Lambert "Nedd" DaSouza, his wife Charmaine DaSouza and Sharon Simmons of Richland Park; and Josianne John of Murray's Village.