Posted on
CIBC/FCIB offers assistance to Sion Hill Euphonium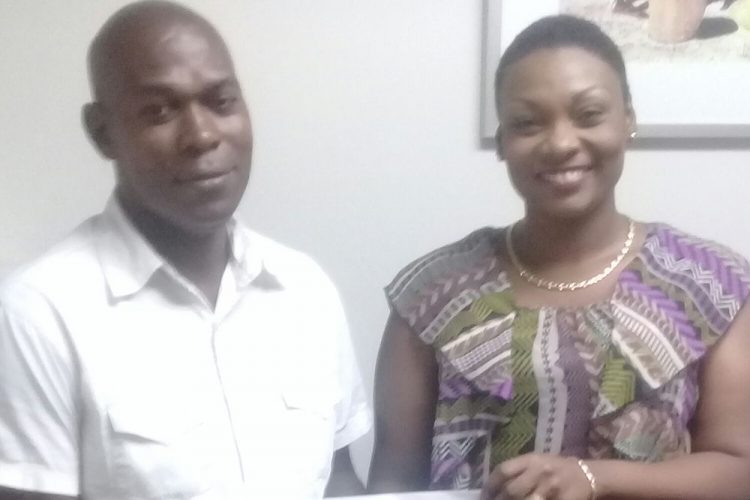 Seven-time Panorama champions Sion Hill Euphonium Steel Orchestra are playing a happy tune, having recently secured some sponsorship for their 22nd Annual Summer Training Programme and Panorama competition.
Over the past 21 years, 800 teenagers were trained and introduced to the big stage at the Panorama competition. The summer programme and graduation ceremony are geared toward young persons between ages seven and 17 and the training session runs for a six-week period.
One of the main objectives is to create opportunities for the youth of the Sion Hill community.
Sion Hill Euphonium manager Warren Knights recently accepted a sponsorship cheque from HR Business Support officer of CIBC FirstCaribbean Bank Jacintha Hinds. He thanked the bank for its contribution towards the development of island's youth and encouraged other corporate entities to join in.
Hinds said the bank was very pleased to be associated with activities which promoted youth and community in St Vincent and the Grenadines.