Posted on
Lass realizes grandmother's dream in CPEA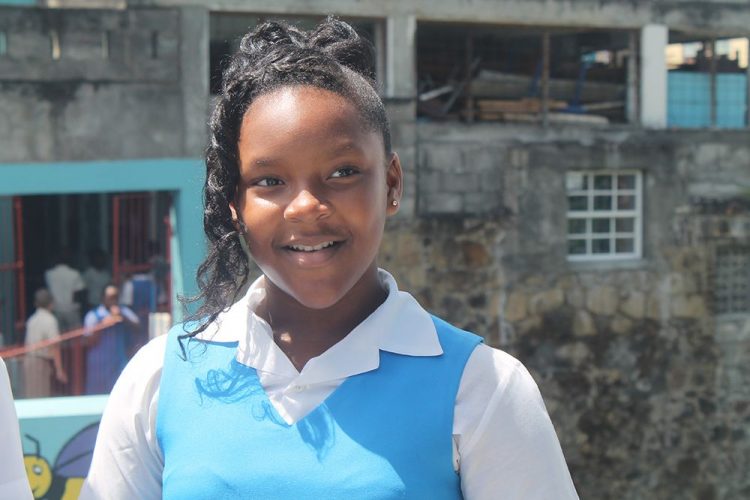 Chenise Harper realized her grandmother's dream when she placed in the top three of the Caribbean Primary Exit Assessment (CPEA) Exam.
"I felt really happy because I knew I would have placed high and I really wanted to place high because my grandmother always wanted me to pass to go to my dream school," Chenise told SEARCHLIGHT on Monday at the St Mary's Roman Catholic School.
Chenise tied for second place overall and first for girls with Geneviéve McMaster of the Windsor Primary School with an average of 97.60 percent.
The 12-year-old said she was not surprised when she received the results.
"I believe I trained properly. I did a lot of practice and a lot of people supported me along the way. So I felt that… I would have done well," she stated.
The Enhams resident, who scored 100 per cent on the Mathematics exam, explained why she likes the subject.
"I like all the different formulas, most people would say that's annoying memorizing all the formulas, but I really like it."
Chenise, who will attend the St Vincent Girls' High School in September is the daughter of banker Denise Harper and compliance officer at the NIS Freddie Harper.(CM)