Posted on
I never had a doubt – fourth placed CPEA performer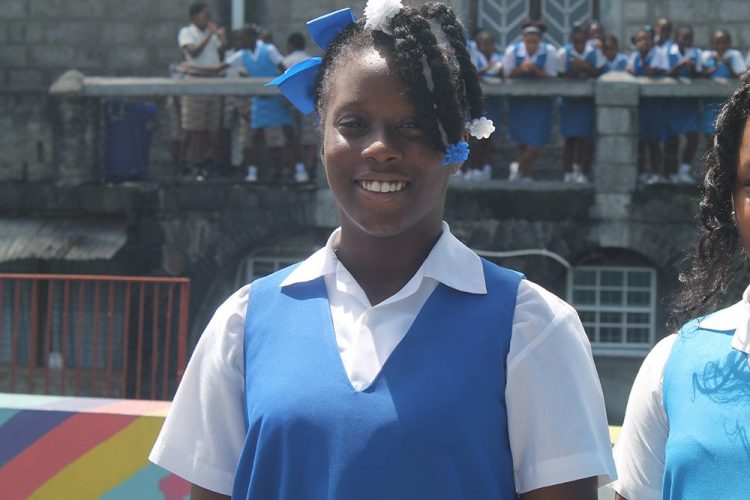 Ashlyn Francis never had a doubt that she would perform exceptionally well in the Caribbean Exit Primary Assessment (CPEA) exam.
"It feels wonderful because knowing that you can do something once you put your mind to it, which says that nothing is impossible, it is just challenging," Ashlyn told SEARCHLIGHT yesterday at her school, the St Mary's Roman Catholic School.
She tied for fourth place overall with Keanu Child of the Georgetown Government School with an average of 97.20 per cent. Ashlyn placed third for girls.
The 11-year-old Calliaqua resident said her performance in the CPEA exam is a result of hard work and determination throughout her primary school life.
"I've always been working consistently, I never stopped even when I went to St Lucia, I did Form one work. I kept on doing past papers … I just kept on working. I was always hard working, I kept on challenging myself," Ashlyn explained.
She said that during her preparation for the exam she had to give up her electronic devices to make more room for educational material.
Ashlyn plans to attend the St Vincent Girls' High School in September.
She is the daughter of Janine Francis, a teacher at the St Joseph's Convent Marriaqua and Ashton Francis, a priest at the St Paul's Anglican Church, Calliaqua.
Ashlyn said she would like to become a 'highly intelligent' doctor in the future. She explained that a 'highly intelligent' doctor is one who works to build people's immunity from diseases.
"So while being a highly intelligent doctor, you are saving lives and you're a scientist as well."(CM)