Posted on
Child places second for boys, fourth overall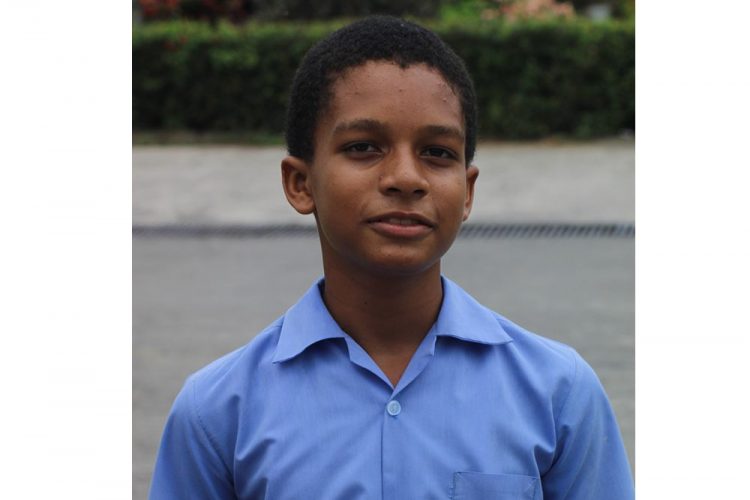 Keanu Child is on his way of achieving his dream of becoming a commercial pilot.
Child, 11, placed 2nd for boys and 4th overall and is the Georgetown Government School's (GGS) top performer in the 2017 Caribbean Primary Exit Assessment (CPEA).
The New Chapman Village resident, who is the son of Lorson Child and Cleopatra Caesar achieved 100 % in Mathematics, 92 % in Science and 96% in Language.
He is one of six students who recorded a perfect score in Mathematics.
"I feel very proud of myself because all my hard work paid off," Keanu told SEARCHLIGHT on Monday while standing outside his classroom at the GGS..
The soft-spoken youngster attributes his success to his "quietness and perseverance," his aunt Roucha Caesar and teachers. He stressed that they played a pivotal role in helping him achieve this CPEA milestone.
"I want to be a commercial pilot because I want to make lots of money and fly around the world," said Keanu who is heading to the St. Vincent Grammar School (SVGS).  
The youngster who likes soccer and athletics had some advice for students who want to do well in CPEA, "I want to advise them to study hard and take time off to rest their brain," he said.
Last year, the GGS saw 11-year-old Kaje Jack placing 7th for boys and 10th overall in CPEA.(LC)