Posted on
Search for missing six conducted according to plan – Coast Guard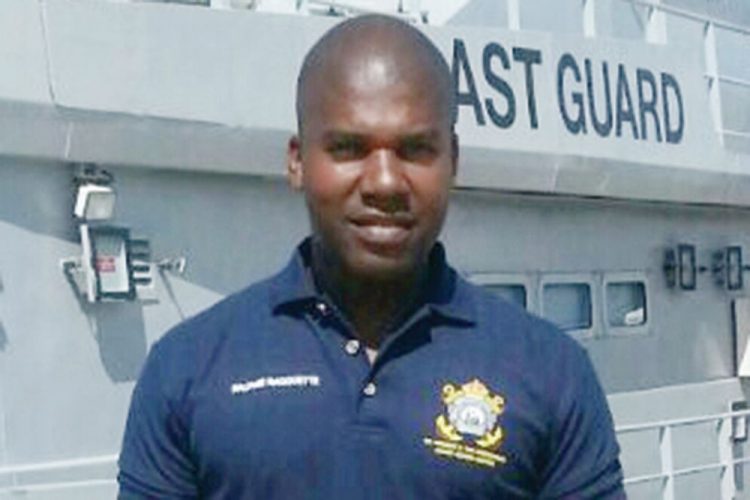 The St Vincent and the Grenadines Coast Guard has not been conducting their search for six missing persons 'willy-nilly,' but have been doing so according to a search and rescue plan.
Lieutenant Ralphie Ragguette of the SVG Coast Guard told SEARCHLIGHT on Wednesday that in determining where to seach, they take into consideration the sea current.
"We have to check what the chart is telling us in respect of the current and check with the weather for the present weather condition to know exactly how we organize our search," Ragguette said, adding that they have been following a search and rescue plan.
Raguette said to date, his organization has exceeded the work that is normally done on search missions.
He noted that they have reached out to the neighbouring islands for help and the response has been overwhelming.
On Wednesday, an air team from Curacao flew into St Vincent and the Grenadines to assist the SVG Coast Guard. Ragguette said the arrival of the team will allow the Coast Guard to expand their search area.
The Coast Guard officer also commended the work that was being done by local entities in the search.
"…The Mustique Airways, private persons with their aircraft, private persons with their vessels, all the Coast Guard assets have been involved in this search. We are not sitting on our laurels. We have been doing quite a lot and continue to do a lot."
Ragguette also urged persons to disregard any information which does not come directly from the Coast Guard or the Police Force.
The missing vessel, called Midnight Shadow, encountered distress while travelling from Canouan to Mustique on Sunday, June 4, 2017, close to 5 p.m.
Onboard the missing vessel were Montgomery Hazel of Chauncey (captain); Claudia Williams; Lambert "Nedd" Dasouza, Charmaine DaSouza and Sharon Simmons of Richland Park; and Josianne John of Murray's Village.
The Coast Guard said they were first notified about the missing vessel on Sunday afternoon by the Mustique Company Limited Security; however, the location of the vessel was unknown.
The Coast Guard activated its search and rescue plans and since then, a wide area between Mustique and Canouan has been searched.