Posted on
Bellevue man hoping for closure days after sister goes missing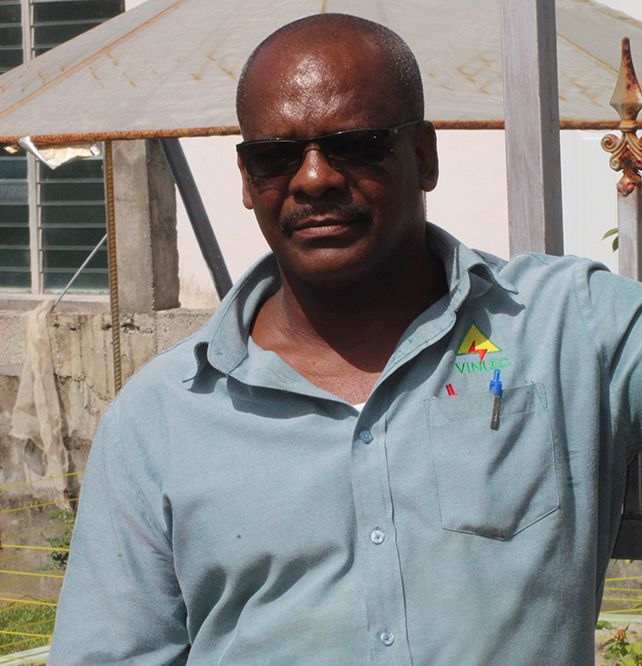 Earl Nimblett is not confident that his sister Claudia Williams is still alive, but he is hoping that she is.
Claudia is one of six persons who, up to press time, were missing at sea.
On Wednesday, standing outside his Bellevue home, a few feet from where his sister's house is, Nimblett said that he knows that his sister is a good swimmer and could stay in water for a very long time, but as each hour passes, her chance of survival grows slimmer, if she is in the water.
"At this point, three days gone, it's like I am hoping for some closure now," Nimblett told SEARCHLIGHT.
He said that he and his sister are, "very, very close" and he last spoke to her when she came from Mustique two weeks ago.
But while Nimblett is worried about his sister, he is entertaining the idea that maybe, the response to the calls for rescue were too slow.
"I am wondering; I know they called the Mustique [security] and I think the Mustique [security] called the St Vincent Coast Guard, but I am wondering how was the response…when was the response, how long they took to respond," commented Nimblett.
He said that he is hearing a number of negative things and he would like somebody in authority to clear up the speculations, as he has not been in contact with anyone.
In relation to his sister, Nimblett said that if she is dead, she died a happy woman.
"She is a very happy person, somebody you would like to be around and she would always make you laugh; she likes to remember old things; she laughs a lot…at one time, I said if she dies she would have laughed right down to her death; she loves to laugh a lot," Nimblett offered sadly.
He said that on Sunday night, when he got the news, he was shocked and the first thing he thought is that he hoped she had on a life vest.
"That was my hope; if she had a life vest and she got it on…when we were kids we use to go in the river at River 14 from 9 in the morning until like 3 or 4, constantly in the water, so she is good at that and she is very good swimmer and she is a fighter; so if she had her vest on, my hope is that she is somewhere on some rock," Nimblett said.
The hopeful man said that his sister is the mother of five children and this is the first time a tragedy of this sort is affecting the family.
He, however, said that he lost is oldest sister in March last year and his mother in June, but in dissimilar circumstances.
"This is the first time I experiencing a tragedy like this, so it is very hard to deal with. My sister would be celebrating her birthday on June 24th, next two weeks, the same date we lost her mother last year," said Nimblett, who added that his sister was a housekeeper at Ilanga House on Mustique.
Last Sunday, June 4, Lambert and Charmaine DaSouza, Montgomery Hazell, Claudia Williams, Sharon Simmons and Josianne John disappeared while travelling from Canouan to Mustique on a small pirogue called the Midnight Shadow.(LC)