Posted on
Vehicle overturns onto school compound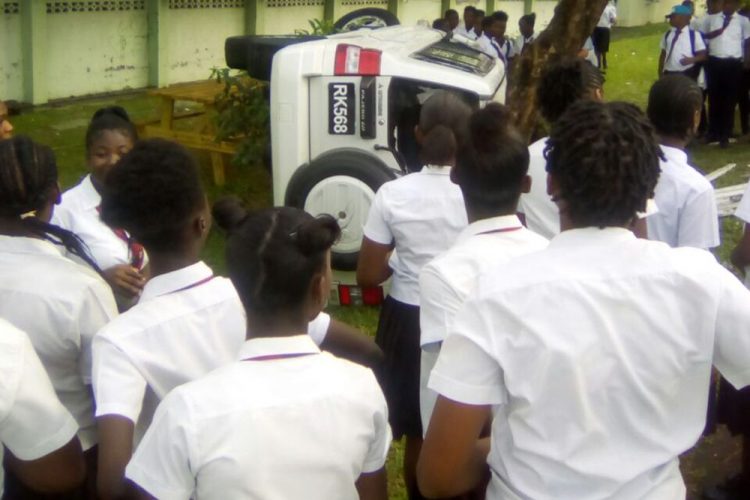 Police officers are yet to determine who was behind the wheel of a vehicle that crashed into the Thomas Saunders Secondary School yard on Tuesday morning.
RK658, a white Mitsubishi Pajero, had destroyed the school's white picket fence and was parked on its side at the back of the school.
Persons who visited the scene observed skid marks, but were unable to determine what exactly caused the accident.
According to the Royal St Vincent and the Grenadines Police Force (SVGPF) Traffic Department, the accident occurred around 4 a.m., when the vehicle, owned by Trunnos Fraser of Barrouallie, was travelling into Kingstown.
Police say that as the vehicle reached the Thomas Saunders School vicinity, the driver lost control and collided with the fence, then fled the scene.
No injuries were reported; however, it is still unclear how many persons were inside at the time of the accident.
Investigations are still being carried out.