Posted on
SVGTA had nothing to do with taxi fares change – Beache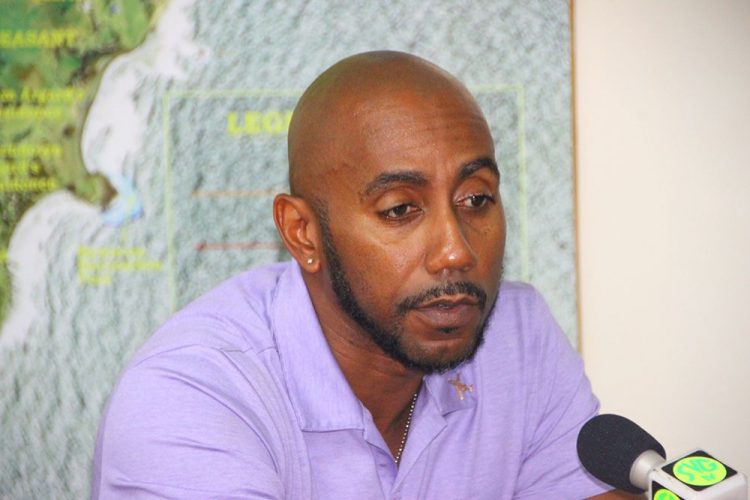 The St Vincent and the Grenadines Tourism Authority (SVGTA) has nothing to do with the change in the Argyle International Airport's (AIA) taxi fares.
Chief executive officer (CEO) of the SVGTA Glen Beache told SEARCHLIGHT on Wednesday that the taxi drivers were informed of the changes in the fares during a meeting at the AIA and some of them "unfairly and unjustly" blamed the SVGTA's Quality Development manager Avanell DaSilva for the reduced fares.
On May 18, taxi driver Kingsley DeFreitas, calling in on Hot 97.1 FM's AM Mayhem morning show, explained that the taxi drivers stationed at the AIA were called into a meeting by chief executive officer (CEO) of the AIA Hadley Bourne on Monday, May 15 and told that the taxi fares had changed. The AIA has 29 taxi drivers stationed there.
DeFreitas said that they were told that they had to adhere to the new rates or cease operations at the AIA. The taxi drivers must charge persons travelling to Kingstown from the AIA EC$65, but several taxi drivers say the fee is too small an amount for that route. The fare for several of the other routes are also said to be questionable.
But Beache says that while he is aware of the issue, the SVGTA did not change the rates.
"The Tourism Authority, as we have made clear, is not responsible for fares. We can be asked our opinion on these things, but that's not where we stand and it is amazing that somehow the Tourism Authority has been put in this place," said Beache, who revealed that radio stations have tried to call him on the issue and he has not answered, as he did not want to get involved.
"I don't know what Minister (Julian) Francis said, but the Transportation Board is responsible for these sorts of things. I don't why the Tourism Authority… I don't know if it is because I am the head… seems to always be put in front of these things," said Beache.
Julian Francis is the Minister of Transport and Works.
The proposed fees submitted by the Taxi Association were cut by EC$10 and EC$15.
Beache said that the fares are a matter of finding a balance and making sure that all the parties concerned are pleased. He, however, thinks that the taxi drivers do not have the support of the public on the fares issue.
Speaking on radio the same day as DeFreitas, CEO Bourne said he had asked the SVGTA to confirm the AIA taxi rates, as there were complaints about taxi drivers overcharging.