Posted on
Trump's border wall tax plan will fail – Sir Louis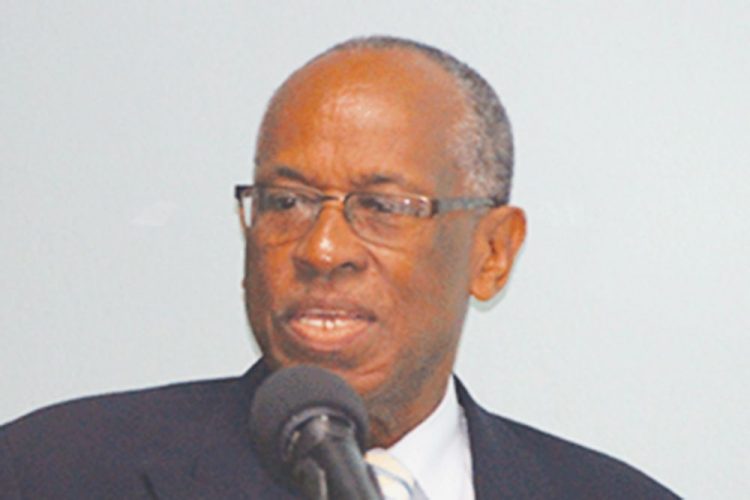 A bill introduced in the United States to tax remittances sent to the West Indies, Central and South America will not see the light of day.
That's the view of Minister of Foreign Affairs Sir Louis Straker, who, in an interview with SEARCHLIGHT yesterday, said the bill did not come from the White House, but the right wing of the Republican Party.
"I have been informed … that it comes from certain right wing members of the Republican Party… and that this bill does not meet with favour from the majority of members of Congress," the Foreign Affairs Minister said.
He pointed out that this bill, the H.R. 1813 – Border Wall Funding Act of 2017, seeks to declare war on the whole western hemisphere with the exception of Trinidad and Tobago and Canada.
"If you are trying to get money from the US and figure well Trinidad is exempted and you send the money to Trinidad that you would pick it up there because St Vincent is one of those countries that it should not go to, then there are severe penalties of $500,000 and 20 years in jail or both," Sir Louis explained.
"I am told that this would not see the light of day — there is no way that Congress would approve this," he stated.
However, he noted that "we do live in crazy times" where anything can happen, and the region should remain vigilant.
Sir Louis indicated that he raised the issue of the bill up at the recent Council for Foreign and Community Relations (COFCOR) meeting, and everyone agreed that it could not be a serious bill.
"And if it reaches the point where it appears that there is any serious consideration being given to this bill, we would have to mobilize the diaspora in the United States and, in concert with these other countries, hold massive demonstrations against this bill in the United States," Straker said.
The Border Wall Funding Act of 2017 was introduced on March 30 and states that "a remittance transfer provider shall collect from the sender of such remittance transfer a remittance fee equal to two per cent of the United States dollar amount to be transferred, excluding any fees or other charges imposed by the remittance transfer provider."