Posted on
Don't become vigilantes – Head of Crime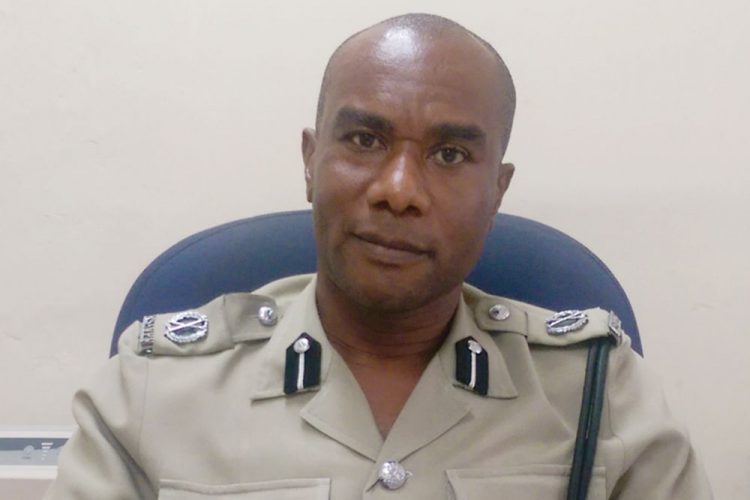 Relatives and persons living in the areas where this country's most recent homicides occurred are being urged to assist police in their investigations rather than becoming vigilantes.
Head of Crime and Assistant Commissioner of Police (ACP) Frankie Joseph made this call during an interview with SEARCHLIGHT on Wednesday.
Joseph said that although the information has not been made privy to the police force, they are encouraging residents not to take the law into their own hands.
On Thursday, May 11, while making his way home, Andy "Fox" Garrick, a 45-year-old van driver from Ottley Hall, was shot in the chest in his home village. He was rushed to the Milton Cato Memorial Hospital (MCMH), where he later died.
The following night, around 9 p.m., Augustus "Hatta" Dickson, a 42-year-old Stubbs resident, was shot in his head and found in a pool of blood on the porch of his home.
When SEARCHLIGHT visited Stubbs last Monday, residents were angry over Dickson's death and one said that residents are likely to take the matter into their own hands.
"We were quickly on the scene, we got some information and as a result of that, we worked on that information, but one of the things that we have to understand is getting information is not evidence," Joseph told SEARCHLIGHT.
He explained that once the police get information, they would investigate, but if no evidence is gathered, they would then have to discharge any suspects who were arrested on that information.
He, however, added that if the evidence surfaces, then those accused would be arrested and charged for the offence.
According to Joseph, officers are now widening the investigations beyond the two persons arrested and discharged in relation to Dickson's murder.
A few hours after the deadly shooting, PC Smart, a beat officer who rented the downstairs of Dickson's house, and his girlfriend, were both arrested and questioned by police, but later released.
Joseph explained that officers tend not to narrow the scope of their investigations to one specific person, but instead widen it to make sure everything is covered.
Joseph said what often happens is when an investigation is focused on one person without any evidence being provided, it usually allows the actual perpetrators to have enough time to escape.
"The residents should acknowledge also that the information that we got was in relation to a police officer and we did not turn a blind eye," he added.
The ACP said that police officers worked on the information right away and because the officer was a person of interest he was questioned, but no evidence was gathered.
Joseph said the police could not keep the officer outside the time that the law provides, which is 48 hours.
He also thanked residents for their cooperation so far and urged those persons who are withholding information to come forward, so that justice would be had for Dickson's murder. (AS)