Posted on
Spanish hotelier to help boost tourism in SVG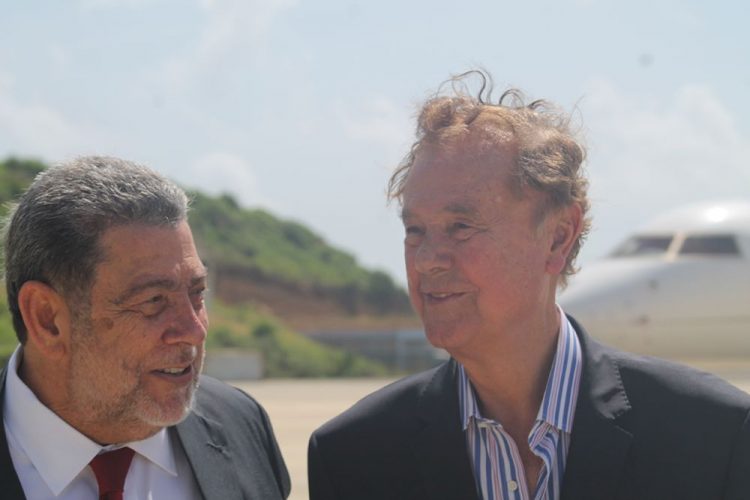 Spanish hotelier Gabriel Escarrer recently gave his full commitment to the Government of St Vincent and the Grenadines to help boost tourism to the island.
Escarrer made this promise to Prime Minister Dr Ralph Gonsalves during a meeting at the Argyle International Airport (AIA) last Wednesday, May 10, during a one-day visit to the island.
During the meeting, Escarrer stated that he made the visit "to try to cooperate… about what we can do in order to increase tourism…".
The hotelier noted that it is not an easy task; however, he said that there is no country that is not interested in tourism.
Escarrer, during the meeting, agreed with the Prime Minister that starting from nothing creates an advantage to avoid mistakes made by others; however, he pointed out that for the first two or three years, you would be feeling the consequence.
"Frankly speaking, the hotels are not profitable, so no profit, no business, my dear friend," he observed.
He noted that the number one clientele are persons travelling from the United States of America and St Vincent and the Grenadines has to concentrate on major promotions to persuade US visitors to come here.
The patriarch of the Escarrer family founded the Meliá Hotels International when he was 21, with a 60-room hotel on Palma De Mallorca, Spain, more than 50 years ago.
The Meliá Hotels International is one of the world's largest hotel chains, with more than 350 hotels and resorts in 35 countries, which hauls in $1.6 billion in revenues.