Posted on
PM Gonsalves describes cop murder as senseless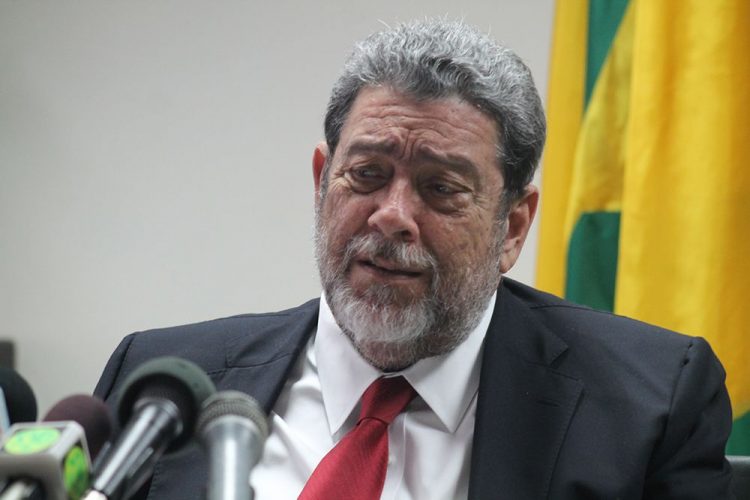 The murder of police officer Danroy Cozier and his brother Nicholas Cozier has been described as senseless by Prime Minister Dr Ralph Gonsalves.
"It is so senseless from the reports that I got," Gonsalves said at a media conference on Tuesday at Cabinet Room.
A despondent Gonsalves said it was painful to see two young men get 'cut down' like that.
While noting that the reactions of citizens to such violence was "human", he said it was the responsibility of police that steps were taken to stamp out crime.
"The police are doing a pretty good job," he said.
Gonsalves pointed out that while there are weaknesses in the police force its members risk their lives daily, seizing many weapons in the process. Compared to many other countries, he added, the homicide rate here is much lower.
The Prime Minister, who is also the Minister of National Security, stated that Vincentians have to work to ensure that all the institutions of the state work.
"The police have to see that they have their case properly prepared as a matter which will be overseen by the office of the Director of Public Prosecutions, which is an independent office under the Constitution. And we have to make sure that this matter comes up as quickly as possible," he added.
He stated that he expects the prosecuting officer to present the case very well and the police to continue their vigilance when dealing with crime.
"But separate and distinct from this case …, no amount of proper policing — and I am not referring now to this case — could stop a wicked man or woman from wanting to kill another man," he said.
Gonsalves said that while the police force comprises more than 800 members, they cannot be everywhere at the same time.
"There are so many activities which are taking place and thank God we live in a society that they take place in the absence of police, because you don't want to have a police state. And then individuals act in a manner which is just evil…, taking somebody life," the Prime Minister added.
The bodies of Danroy Cozier, 26, and his brother Nicholas,19, were found at Sion Hill Bay riddled with bullets, pushing the number of murders for the year to nine.
Richard "Karib" Francis, a 32-year-old van driver, Rilland Hill residents Schemel "Jacket" Dunbar, 29, and Kendine Douglas were on Monday charged with their murder.