Posted on
Postman wins Best of SVG grand prize draw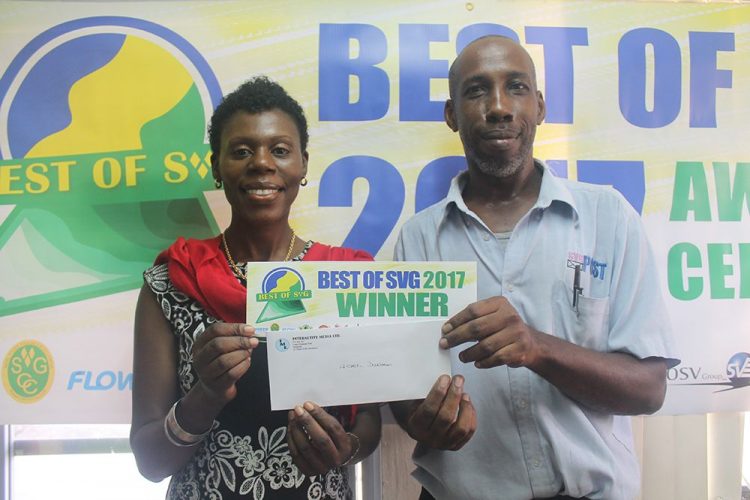 Nigel Durham never expected when he voted in the Best of SVG campaign that he would have won the $1,000 grand prize.
During an interview with SEARCHLIGHT yesterday, Durham said that he found out his fortune after a friend who attended the show told him that he was selected in the grand prize draw.
"I was shocked; I couldn't believe," an excited Durham said.
He explained that he first heard about the Best of SVG after reading the SEARCHLIGHT newspaper; however, he only filled out a ballot in March after he saw Best of SVG's road team doing advertising.
"After a while, I fill it out and bring it in," Durham said.
He described the prize money as a 'blessing in disguise' and said that he intends to spend a little bit of the money and save some.
Persons were eligible for a grand prize of $1,000 in the Best of SVG campaign if they voted for at least 25 categories on the ballot papers, which were found in the SEARCHLIGHT newspaper and the ballots placed in drop boxes, which were located islandwide.
The Best of SVG awards ceremony was held at the St Vincent and the Grenadines Community College last Sunday, April 30.