Posted on
Man shot while heading to girlfriend's house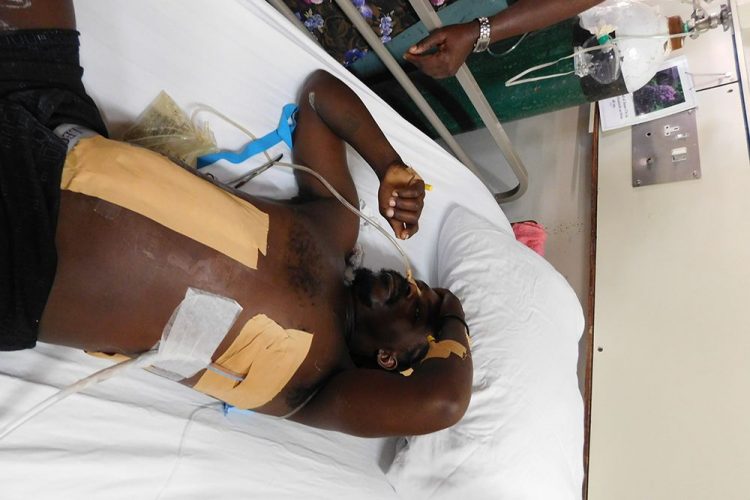 Istah Mack, a 32-year-old labourer of Chester Cottage, who was shot last Thursday, is leaving the fate of his attacker in God's hands.
"I leave it in the hands of God. He would do the rest for me," Mack told SEARCHLIGHT from his bed at the Milton Cato Memorial Hospital (MCMH) on Monday.
According to Mack, around 10 p.m. on April 6, he went to check on his sick goat and ventured through a dark area on his way to his girlfriend's house.
"When me reach in a dark area, all me hear 'Pak Pak!' When me get one ah de shot me fall down."
Mack said he was shot in his side and while on the ground he was shot in his lower back and somehow managed to run to a neighbour who called his girlfriend and the police, who took him to the Georgetown Hospital before taking him to MCMH.
The Chester Cottage man, who sports dreadlocks, said he could not see who shot him, but suspects a group of men he has had disagreements with in the past.
"They have some guys in the village always ah target me. Before I leave I saw them on the 'branka' [sitting down]," he recalled.
Up to press time Mack was still warded at the MCMH and police continue to investigate the circumstances of the shooting. (AS)