Posted on
Campden Park man dies after violent clash with relatives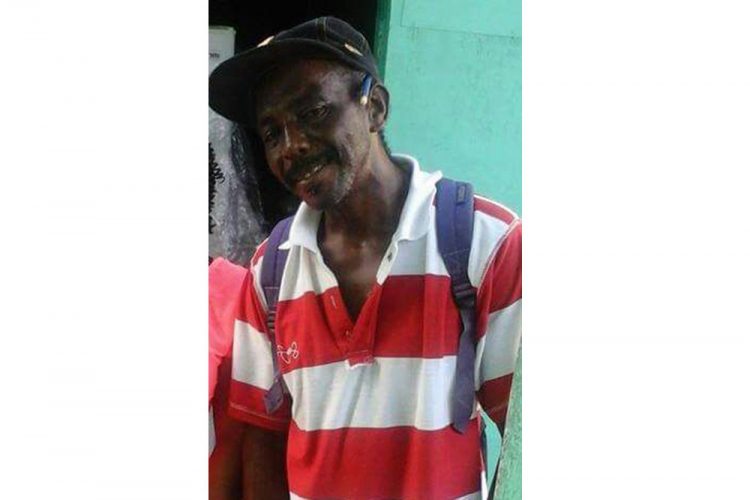 A number of residents of Mahoe, Campden Park, are upset about the manner in which one of their own lost his life.
Julius "Munkin" Murray died at the Male Surgical Ward of the Milton Cato Memorial Hospital (MCMH) on Tuesday.
Murray, the fourth person to die in violent circumstances this year, is said to have been involved in an altercation with relatives on Friday, March 24, at which time he was beaten.
Residents say that after the fight, they did not see the 58-year-old labourer for two days. Enquiries about his whereabouts resulted in the discovery that Murray was at home and could not move.
He was rushed to the MCMH on Monday and died one day later from injuries it is alleged he sustained in the brawl.
On Wednesday, a Mahoe woman said that she and the deceased man were good friends. She said many persons wiill miss Murray, as he was a handyman and helper in the area.
"He would do anything for you and everybody loved him. You could send him to do anything; he was extremely helpful and generous," said the woman, who preferred not to be named.
She said that Murray would at times see you doing chores and take over.
"They beat this man and kill him just so, and play they always praying; is every day they praying and do the man so. All when they going in the police jeep, they praying," said the angry woman.
Another woman stressed that Murray was very friendly and lived well with others, even though he would become intoxicated at times.
She said disturbances between Murray and his relatives were not unusual, but no one thought that the quarrels would lead to his death.
She said that when persons went to take Murray to the doctor, he was lying on a coconut branch and family members told them that the branch was a pain reliever.
"I mean they beat the man and so wicked they have he in the house lay down before they take he hospital. He didn't deserve that," said the distraught woman.
She said that Murray is already missed, as he is someone that would do anything for persons in the area.
"He was very nice to us and sometimes when his people talk bad about people in the area, he would come back and tell us, so that is must be what them didn't like," said the woman, who also wanted to remain anonymous.
Police on Tuesday detained two of Murray's relatives, a male and a female, and up to press time they were assisting the Criminal Investigation Department (CID) with their investigations.(LC)