Posted on
Buccament Bay Resort's boss claims innocence in UK fraud charges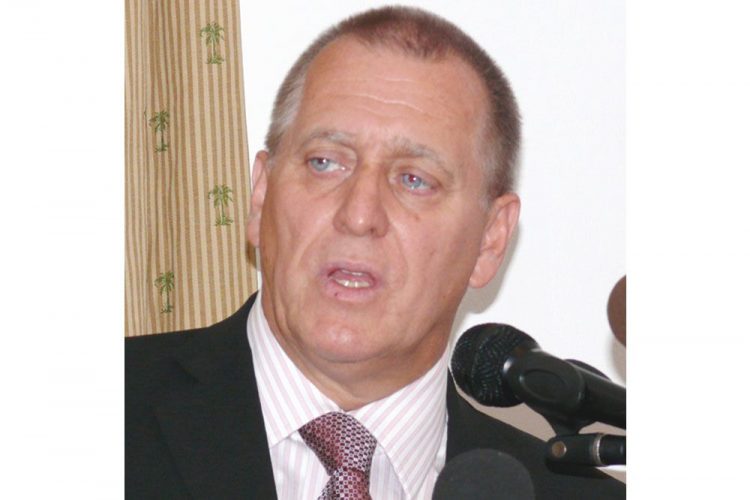 After being slapped with three charges of fraud by UK Authorities, Harlequin Group of Companies chairman Dave Ames has insisted that he is innocent in the matter.
On Friday, February 17, 2017 in a release from Harlequin Hotels and Resorts, Ames said that he is "understandably disappointed" that the Serious Fraud Office (UK) has taken this stance.
The release stated: "After almost four years of investigations, the Serious Fraud Office ("SFO") has decided to charge David Ames. Although Mr Ames is understandably disappointed that the SFO has come to this decision, it is not a surprise given the time and resources that have been committed to the investigation since 2013."
The release also outlined that Ames maintains that he is "innocent of any wrongdoing and looks forward to clearing his name".
"Mr Ames would like to assure investors that Harlequin is not going anywhere and will continue to protect investors' interests."
Ames, 65, a former double-glazing salesman from Wickford, Essex, United Kingdom, began selling the properties at planned resorts across St Vincent and the Grenadines, St Lucia, and Barbados, but many were never built, it is claimed by the SFO.
On December 12, 2016, the High Court of England and Wales awarded damages of US$11.6 million to Ames and his companies Harlequin Property (SVG) Ltd and Harlequin Hotels and Resorts Ltd in a case Ames brought against accounting firm Wilkins Kennedy for breaches of contract and/or duty in connection with the development of the Buccament Bay Resort in St Vincent.
The Buccament Bay Resort, Ames's flagship project, was, however, forced shut on December 14, 2016, after the St Vincent Electricity Services Ltd cut the resort's electricity supply.
Just two months before, on October 6, 2016, parent body of the Resort, Harlequin Properties Ltd (HPL) formally entered insolvency proceedings to allow the company a maximum of six months to work with a professional trustee to assist it to sort out its business affairs.
Brian Glasgow was appointed interim receiver of HPL on December 16, after the closure of the resort.
In June 2016, Dave Ames was slapped with several charges in St Vincent and the Grenadines relating to theft and tax evasion of almost EC$7 million.
Law enforcement authorities here issued a warrant for Ames's arrest following the charges being laid and the British investor's failure to turn up to court. It was later discovered that Ames had returned to the UK – later claiming that he was too ill to travel to return to SVG to attend court.