Posted on
Rodney Small gives to School for Children with Special Needs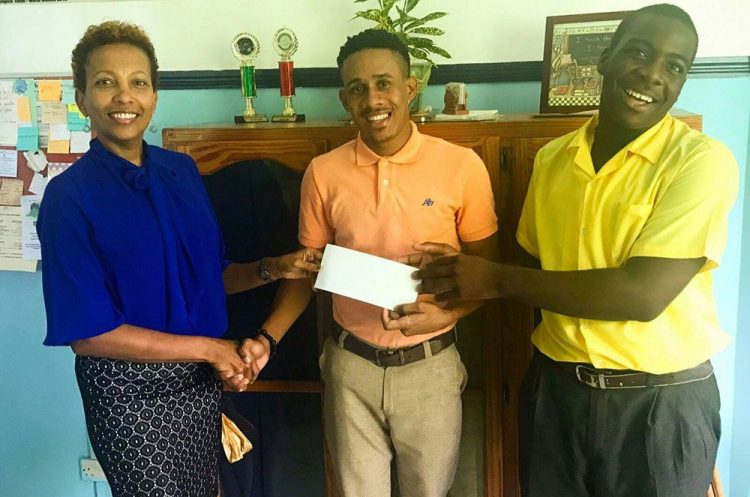 During a presentation at the school at Fernside, Small, through his promotional outfit RS Promo­tions, handed over a cheque for EC$2,000 to principal Nazeem Smith.
The money is part of the proceeds of Small's fifth instalment of Steel Expressions, which was held at the Arnos Vale Playing Field on December 30 last year.
The concert is designed to showcase young and upcoming talent, as well as seasoned performers and one of the performers this year was a student of the School for Children with Special Needs, singer Eric George.
"We are extremely grateful he held up his end of the bargain and we are honoured he chose to celebrate Eric George on his programme and help him find exposure," said Smith.
The principal added that the donation will be used to refuel the school's visual arts programmes, as well as help with some schooling in the performing arts.
"Rodney has promised to do some follow-ups, so we are looking forward to the beginning of a wonderful partnership and we look forward to having him," said Smith.
Small said that every year he partners with needy entities, where he makes a donation that is expected to be used to help that organization.
"It is something that I have always wanted to do and this show, Steel Expres­sions, allows me to give back and this is always a good feeling," said Small who is encouraging other persons to do the same.