Posted on
Three lucky customers win cash from FLOW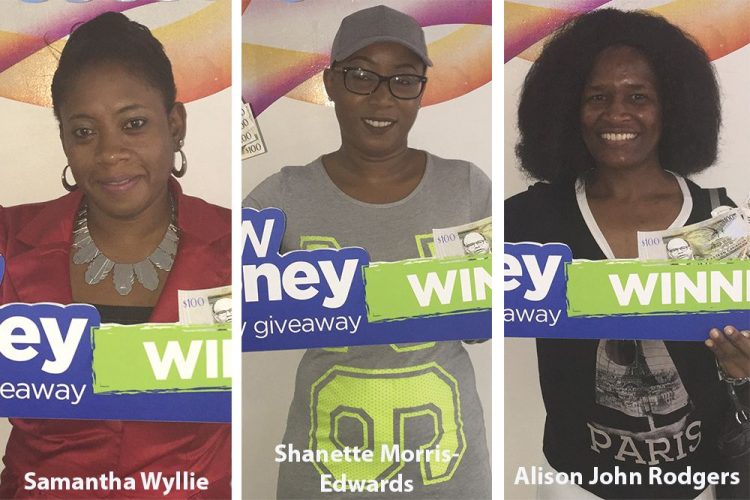 Money continues to pour out of FLOW's headquarters on Halifax Street, as three more persons were this week beneficiaries of EC$400 each, thanks to FLOW's money every day giveaway promotion.
The lucky three are Samantha Wyllie, Shanette Morris-Edwards and Alison John Rodgers.
The FLOW's money every day giveaway promotion was launched on January 18 and sees persons being entered in a random draw to win EC$400 when they top up $15 or more, activate a combo plan, sign up to a new post-paid Hero plan or text "FLOW Money to "6263".
Winners are being called live during FLOW hour on Hot 97.1 FM and informed of their good fortune.
Also winning since the promotion began are Zelda Taylor, Patrick Garnes and Nolisha Miller.