Posted on
SVG records public debt of over 1 billion dollars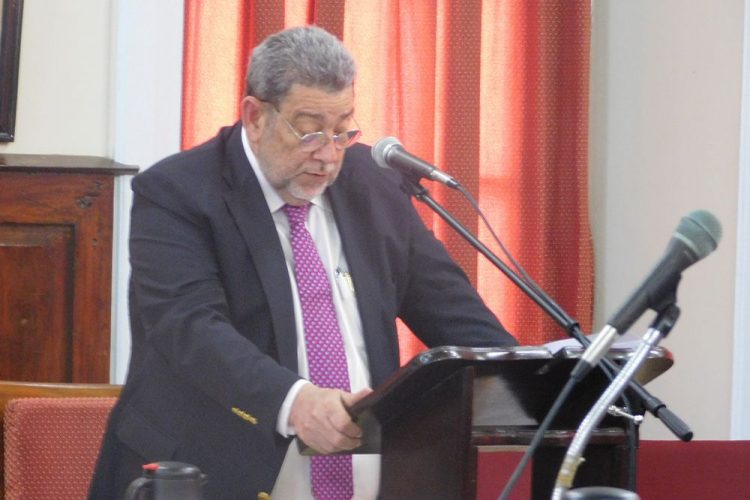 St Vincent and the Grenadines has recorded a public debt of $1,683,712, 299 ($1.68 billion), as of September 30, 2016.
This figure, which is 11.9 per cent higher than the total disbursal of standing public debt for the comparable period in 2015, was revealed by Prime Minister Dr Ralph Gonsalves when he addressed Parliament yesterday during the laying of the 2017 Estimates.
The domestic debt, however, was recorded at $585.3 million, which fell by 8.4 per cent as at the comparable period up to September 30, 2015.
Gonsalves, who is also Minister of Finance, stated that the change in domestic debt for the period December 2015 to the comparable period in 2016 was partially due to a net disbursement of $24.24 million in government bonds and treasury notes over the period leading to an 8.3 per cent increase.
Domestic loans also recorded a decline of $74.4 million or 36.3 per cent.
"This reduction is due to the reallocation of $67.5 million of the Petro Caribe loan to the external loans," he explained.
Additionally, banks overdraft experienced a $1.2 million or 1.6 per cent increase. A reduction in Government's accounts payable saw the other domestic debt fall by $10.3 million.
For the period September 30, 2015 to September 30, 2016, there was net increase in the external debt by $231.9 million dollars or 26.8 per cent.
Gonsalves said 80 per cent of the increase is related to a sum owed to the Pedevsa (PDV), which is now accounted for as a part of the public debt.
"We transferred those which were local for domestic debt onto this. Hitherto, these amounts were not included in the debt numbers," he explained.
The Prime Minister explained that there are several important factors contributing to the movement of external debt, which include the repayment of several loans and bonds during the period.
Some of these bonds and loans include various Caribbean Development Bank (CDB) loans, where a total of $25.5 million was repaid; $4.8 million was repaid on a Bank of Nova Scotia loan which financed the construction of the Argyle International Airport control tower and equipment; a total of $5 million was repaid to the International Monetary Fund (IMF) for loans that were used to fund the Government's disaster rehabilitation efforts and loans from the European Investment Bank, Taiwan and the CARICOM Development Fund were paid down by $2.1 million, $2.7 million and $1.6 million respectively.
Additionally Gonsalves noted that one of the main drivers of growth of the total external debt was a $185.2 million PDV Petro Caribe loan. Additionally, there was a new loan amounting to $40.5 million contracted from a United Kingdom based Northern Star Trade Finance agency, backed by the UK government expert guarantee system to finance the completion of the AIA and especially with equipment.
"These two transactions were the main drivers of the growth of the total external debt as at September the 30, 2016."
The debt service of 2017 is estimated at $203.4 million, made up of interest payments of $57.8 million, amortization of $121.6 million and sinking fund contribution of $24 million.
He noted that expenditure for goods and services for 2017 is budgeted at $71.4 million, which represents a decline of $1.4 million when compared with the 2016 budget.
Gonsalves stated that it should be noted that when compared to actual spending on goods and services in 2016, the budgeted figure for 2017 is 6.5 per cent higher.(CM)