Posted on
Enthusiasm building as word spreads about 'Best of SVG' campaign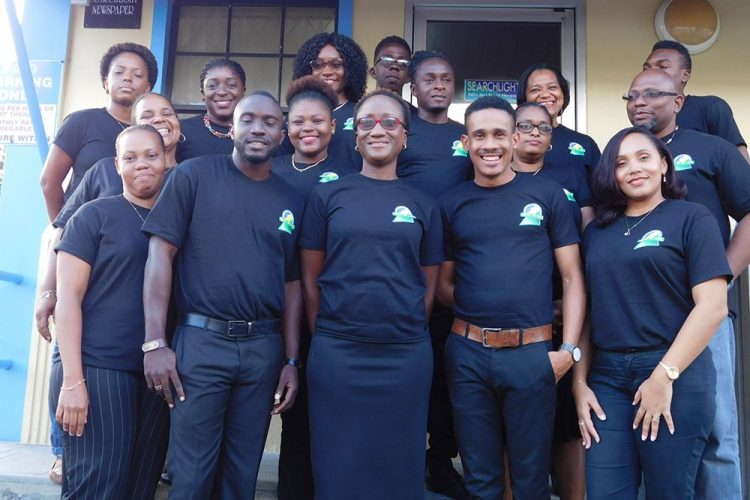 Following the official launch of the 'Best of SVG' campaign, public interest in and enthusiasm for the people's choice awards programme is steadily increasing.
Launched last Monday, January 30, Best of SVG – a collaborative effort between Interactive Media Ltd and Rebel Media – will see Vincentians voting for their favourite products and services in 115 categories.
Chief executive officer of Interactive Media Clare Keizer emphasized that persons should nominate/vote for individuals and establishments who are offering their services and products commercially, and not persons who do it for private/personal use.
"We know that your mother, grandmother or aunty probably makes the best pelau in St Vincent and the Grenadines, but we are referring here to businesses… Your wife may give the best massage, but we are talking here about people who do it commercially," explained Keizer.
Karen Ferdinand, representative from Rebel Media, described 'Best of SVG' as an "opportunity for everyday Vincentians to have their say".
"It's a proper people's choice award. It's you and everyone you walk past on the street saying what you think is great about St Vincent and the Grenadines. And, let's be honest, there's a lot to celebrate… we've got some really great services, we've got lovely beaches and we've got some really good roast pork!" enthused Ferdinand.
She added: "This just makes St Vincent better. This gives us the opportunity, as the Vincentian public, to highlight how great we are."
Some of the 'Best of SVG' categories include: Best Beauty Shop, Best Outdoor Dining, Best Furniture Maker, Best Mechanic, Best Bartender, Best Fashion Designer, Best Marine Tours, Best Radio Personality, Best Spa, Best Make-Up Artiste, Best Fine Dining, Best Roast Pork, Best Pepper Sauce, Best Home Designer, Best Cleaning Services, Best Real Estate Agent, Best Graphic Artist, Best Photographer, Best Police Officer, and Best Carnival Mas Band, among others.
Keizer also assured that measures have been put in place to counter – as much as possible – any attempts at unfair voting or skewing the results.
"We want to believe that Vincentians are people with integrity. It's not just one thing you are voting for; you are voting for several different categories," she said.
BDO Eastern Caribbean senior partner Floyd Patterson echoed this sentiment, noting that there will be widespread circulation of the ballot papers.
"It would be difficult, if not impossible, for an individual, service provider or entrepreneur going out there and having that sort of influence on the outcome," opined Patterson.
Ballot papers will be printed in both the Midweek and Weekend editions of SEARCHLIGHT, starting from Friday, February 3, up until Friday, March 3.
Drop boxes (for completed ballots) will be placed at SEARCHLIGHT and various locations across SVG; and persons who fill in at least 25 of the 115 categories will be automatically entered into a draw to win EC$1,000, the winner of which will be selected randomly under the strict supervision of accounting firm BDO Eastern Caribbean.
Persons wanting to enter the $1,000 cash draw must do so using their real names, as proof of identification (government issued) will be needed in order to claim the top prize.
At the end of the campaign, winners will be announced at a formal ceremony, which will take place at the end of March – National Heroes Month.
'Best of SVG' will be promoted through radio and television adverts, social media, print and through the endorsements of brand ambassadors, such as pannist Rodney Small, and soca artistes Hance John and Shaunelle McKenzie.
Sponsors include BDO, Xtreme 104.3 FM and SEARCHLIGHT.(JSV)