Posted on
Vincentian poet publishes her first anthology of poems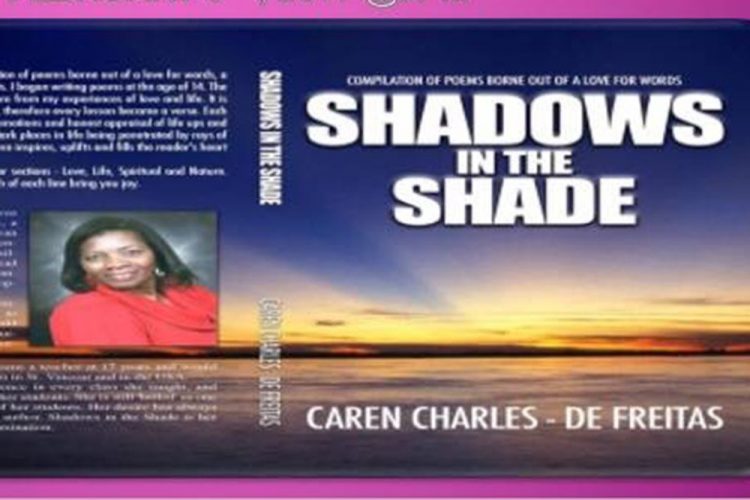 A Vincentian poet residing in the United States has published her first anthology of poems, which she will release here in St Vincent and the Grenadines next Friday, February 3.
Caren Charles-De Freitas, orginally from Cedars, spent her early years as a teacher in St Vincent before migrating to the United States 24 years ago, where she continued in the teaching field.
Charles began writing poems when she was 14 years old.
Some of her earlier pieces were published in local newspapers under the guidance of people like Colin Williams and Blazer Williams. One of her poems has been published in the American Guild Poetry Anthology.
Her first publication – 'Shadows in the Shade' – will be launched on February 3 at Frenches House. The book is divided into four categories and is said to be a "masterpiece of literature," according to reviews.
The foreword is written by former consul general in New York Selmon Walters, with Narissa Morris, Valerie Beache-Horne and Kamla Millwood (a publisher and author and daughter of Kenton Kirby) giving it the 'Thumbs up' as an excellent publication.
"Caren encourages readers to unclutter their minds and recollections in order to contend with the world….she is such an excellent writer who leaves you wanting more," said Millwood.
Valerie Beache-Murphy said: "The crafting is excellent, the content relatable and realistic, the areas of focus varied…Shadows in the Shade has something for everyone."
The anthology is being sold for US$14 (paperback) and US$27 (hardcover).